Big Baby Fair is coming back and this time our theme is Baby Around the world! As holiday season is coming, let's get ready to shop as low as RM11 and begin your family vacay!

Touch n Go eWallet
Lazada Big Baby Fair Promo with Touch 'n Go eWallet

Lactogrow
RM12 OFF min spen RM120 Valid on 22-26 November 2019

Lactogrow
RM30 OFF min spen RM250 Valid on 22-26 November 2019

Genki
Extra 20% Discount (First 50 Customers Only)

Huggies
Get Extra 16% OFF with min. spend RM150 or Get Extra 12% OFF with min. spend RM100 for Huggies products

Drypers
Save up to RM49 with min. spend RM150 for Drypers products during Lazada Big Baby Fair from 22nd to 26th November 2019.

Anmum
Save up to RM70 with min. spend RM300 for Anmum products

PETPET
Save up to RM50 with min. spend RM300

MamyPoko
Get Extra 10% OFF with min. spend RM150 (cap at RM20) for MamyPoko products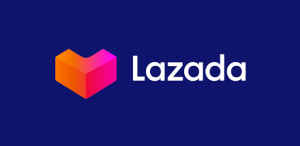 The Ultimate Shopping Destination for All. Best Deals. Fast Delivery. Safe, Easy Payments. Enjoy Big Discounts, Daily Deals & Wide Assortments. Find Everything You Need on Lazada!
Step by Step to SignUp with BigPay MasterCard and Get RM10 :
Step 1: Download the BigPay app
Step 2: Sign up paste in referral code: AQP50NWLUE
Step 3: Upload your IC and personal detail
Step 4: Wait for approval (could take up days)
Step 5: After approve, load RM20. Can use your credit card or debit card
Step 6: Wait for the card to be delivered to you
Step 7: Activate and enjoy RM10 reward for signing up!