Get all the best deals via our Social Media! Follow Us!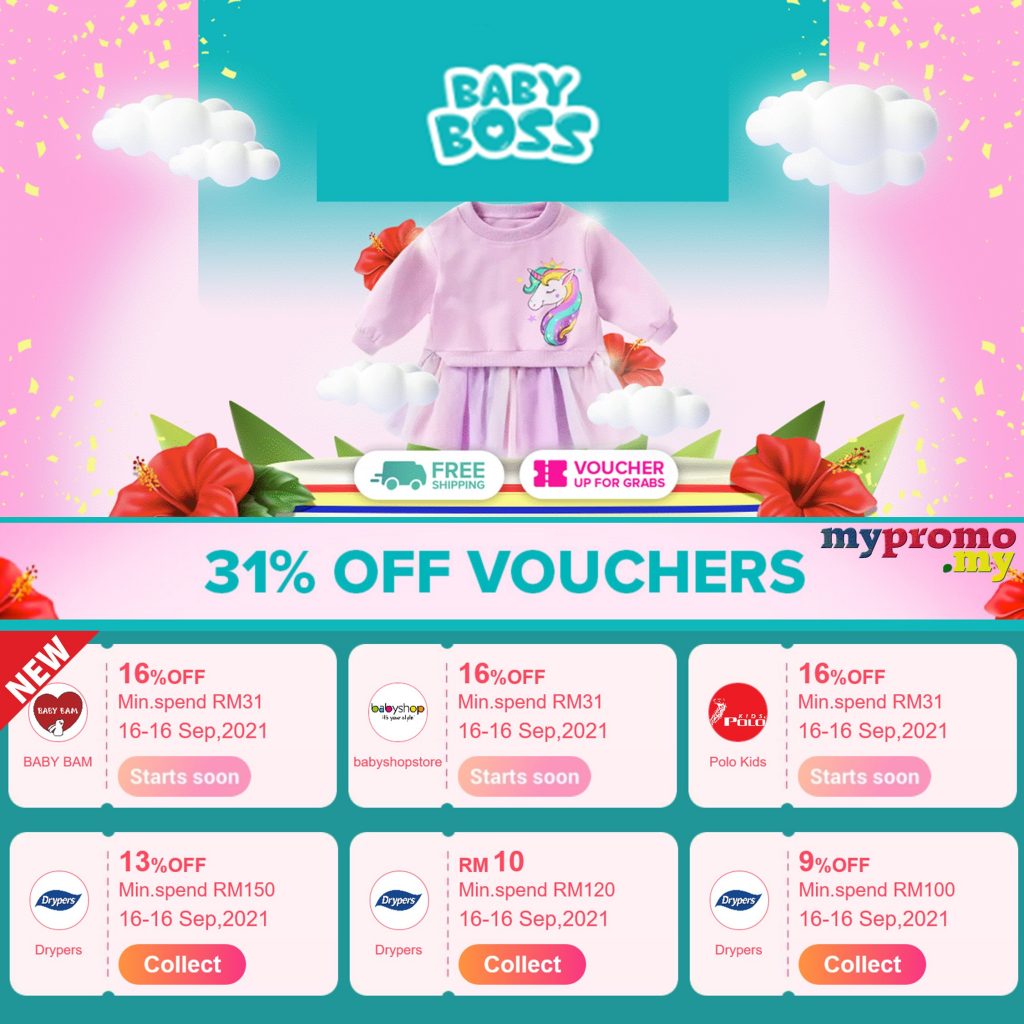 Get Everything Baby on Lazada's Online Baby Boss every Thursday. From Diapers, Milk Powder, toys to clothings or anything baby, will find them here!

Lazada x Baby Boss Every Thursday
Main Page: http://mypromo.my/babyboss
• Get Busy Collecting Vouchers NOW. Once collected are yours to use!!
Lazada Baby Boss Categories


All about : Milk Powder
Link: https://invol.co/cl2rbx2
• Collect Up to RM70

All about : Diaperhttp://mypromo.my/babyboss
Link: https://invol.co/cl2rc0s
• Collect Up to 15% Off Vouchers
• Up to 40% Off + Free Shipping

All about : Baby Clothing
Link: https://invol.co/cl2rc09
• Collect Up to 20% Off Vouchers
• Buy 2 Get 15% Off

All about : Baby Gear & Safety
Link: https://invol.co/cl2rc3d
• Collect Up to 40% Off Vouchers
• 40% Off and above

All about : Baby Personal Care & Feeding
Link: https://invol.co/cl2rc4b
• Collect Extra 30% Off Vouchers

All about : Toys & Games
Link: https://invol.co/cl2rc52
• Collect Up to 50% Off Vouchers
• Up to 60% Off

Crazy Brand Mega Offer: 12am-2am

More Promotions, Offers and Vouchers from Shopee and Lazada
10% Off Valentine's Day Flowers