The BIGGEST MID-YEAR SUPER SALE is coming your way on 7th July 2020 !
Ikut Gerak Hati Dari RM9.90
Free Shipping
RM1 Crazy Flash Sale
Lowest Price Guaranteed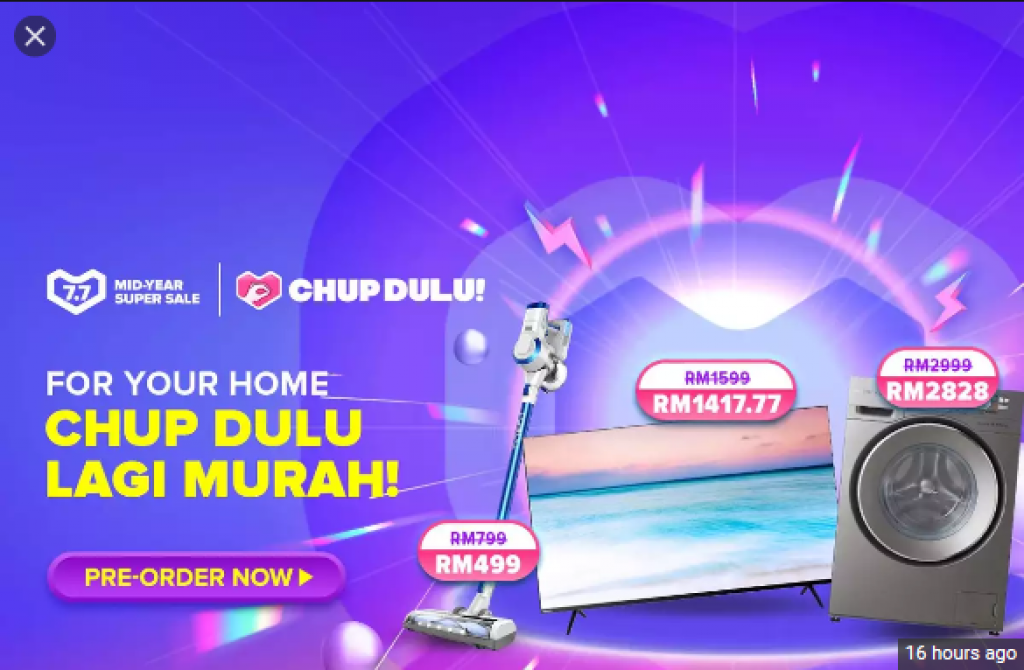 What are you waiting for? Go Where Your Heart Beats! Chup Dulu, Lagi Murah!
Pre-order from today until 6th July for cheaper price! Chup Dulu here:
>> https://bit.ly/Lzd-ChupDulu77 <<
*Please bookmark this page as we will keep updating new deals, promo and voucher codes.
Step by Step to SignUp with BigPay MasterCard and Get RM10 :
Step 1: Download the BigPay app
Step 2: Sign up paste in referral code: AQP50NWLUE
Step 3: Upload your IC and personal detail
Step 4: Wait for approval (could take up days)
Step 5: After approve, load RM20. Can use your credit card or debit card
Step 6: Wait for the card to be delivered to you
Step 7: Activate and enjoy RM10 reward for signing up!