Get all the best deals via our Social Media! Follow Us!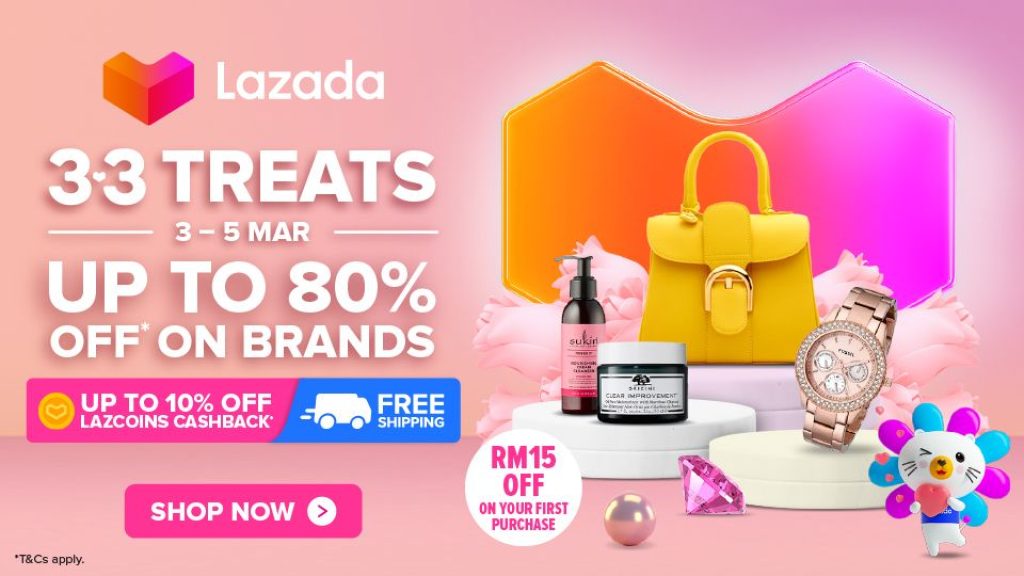 Lazada 3.3 Treats brings you great deals with offers up to 80% Off on brands. Let's celebrate all Super Women out there in conjunction to International Women's Day! Let's pamper them with the best of the best deals that you can get from Lazada! Collect up to 10% LazCoins cashback, 13% OFF with no min. spend vouchers plus free shipping.

Lazada 3.3 - Treats
Vouchers and Free Gifts
Kickoff March Madness with Vouchers and Free Gifts this Lazada 3.3 Sale!
3.3 Special [International Women's Month]: 3 Mar – 5 Mar
Spend RM 50 Collect 200 Coins (up to 2 orders)
Free Shipping
13% OFF with no min. spend vouchers
BMO : Up to 80% off + Brand Vouchers
Crazy Flash Sale RM 0.30 & RM 3 Deals
3.3 After Party [International Women's Month]: 6 Mar – 8 Mar
Spend RM 100 Collect 200 Coins (up to 2 orders)
Free Shipping
mypromo.my x Lazada Exclusive Promo Code: https://mypromo.my/lazada-3-3-vouchers/
Important Links
Main Page: https://mypromo.my/lazada/33
Mesti Beli: https://mypromo.my/lazada/mestibeli
Brand Mega Offer: https://mypromo.my/lazada/cbmo
Voucher Page: https://mypromo.my/lazada/voucher
Top Beauty Brands:
COBOR BEAUTY – Buy 2@13% Off
Shop Now: https://invol.co/cl9dk9x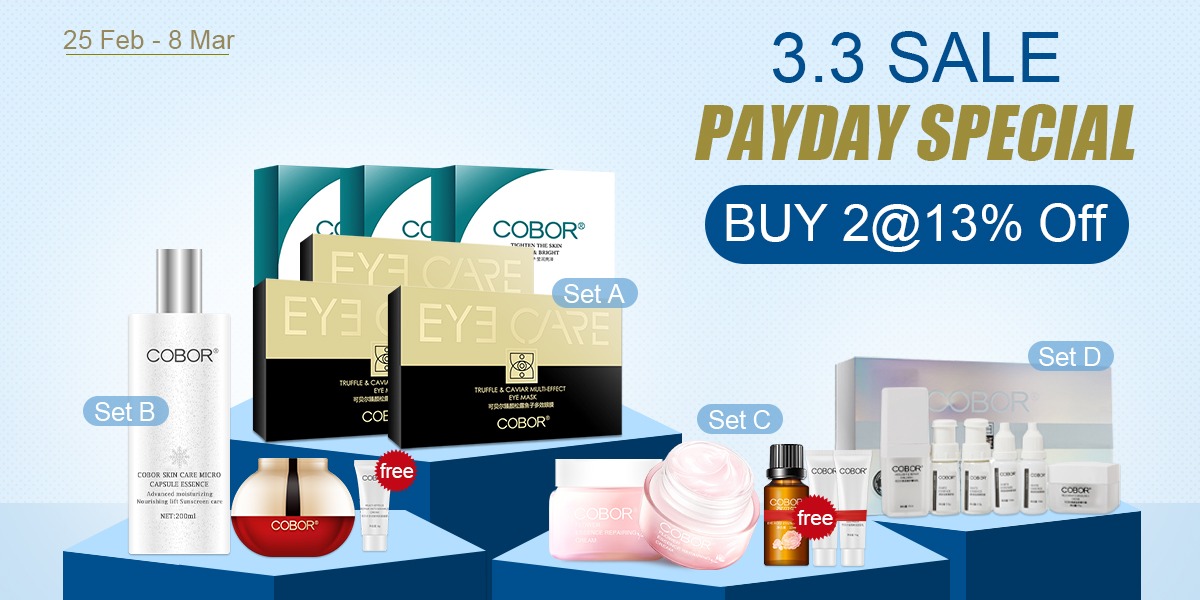 Garnier (Free 3 Pc Set)
Shop Now: https://mypromo.my/lazada/garnier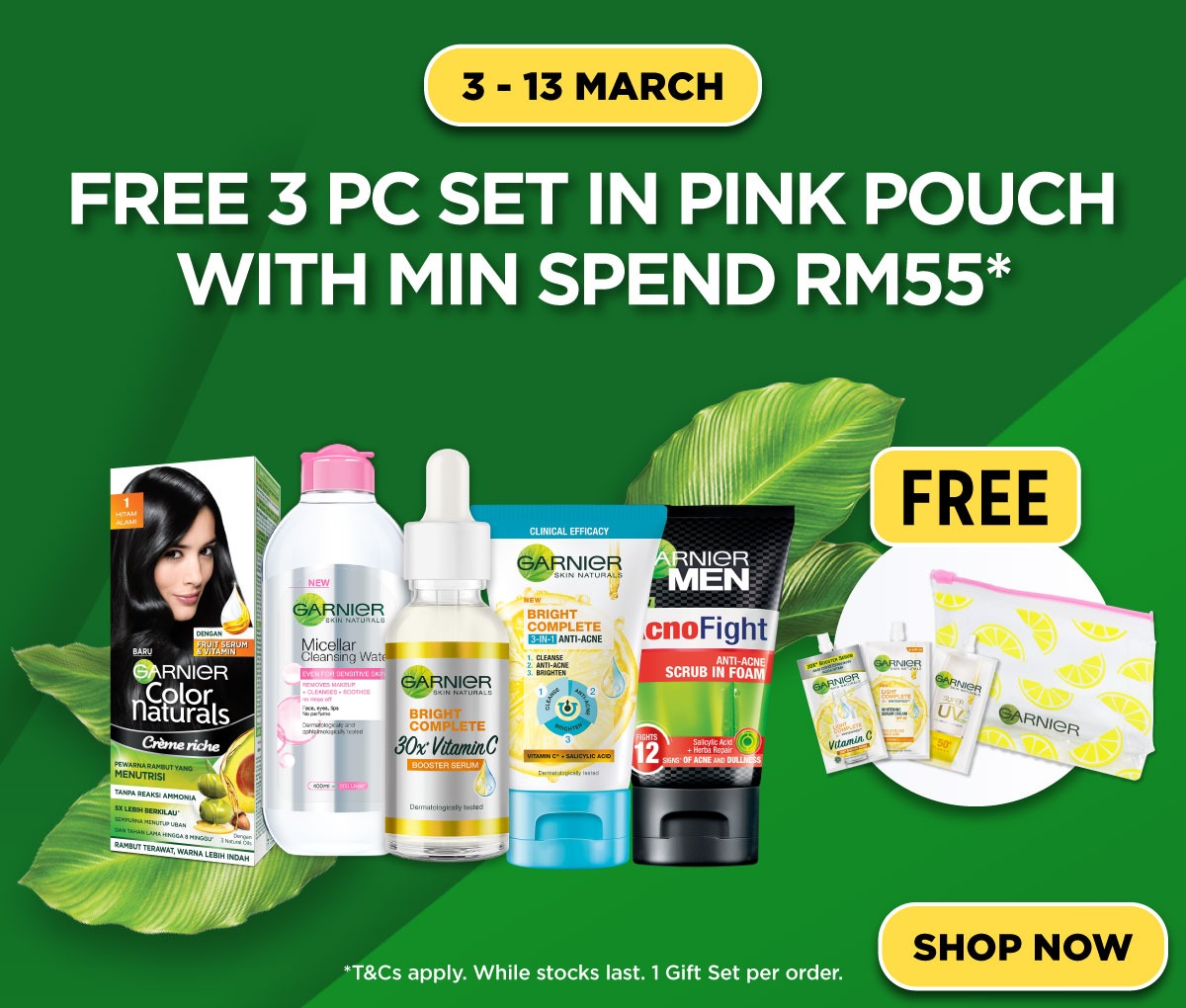 Maybelline Official Store
Shop Now: https://mypromo.my/lazada/maybelline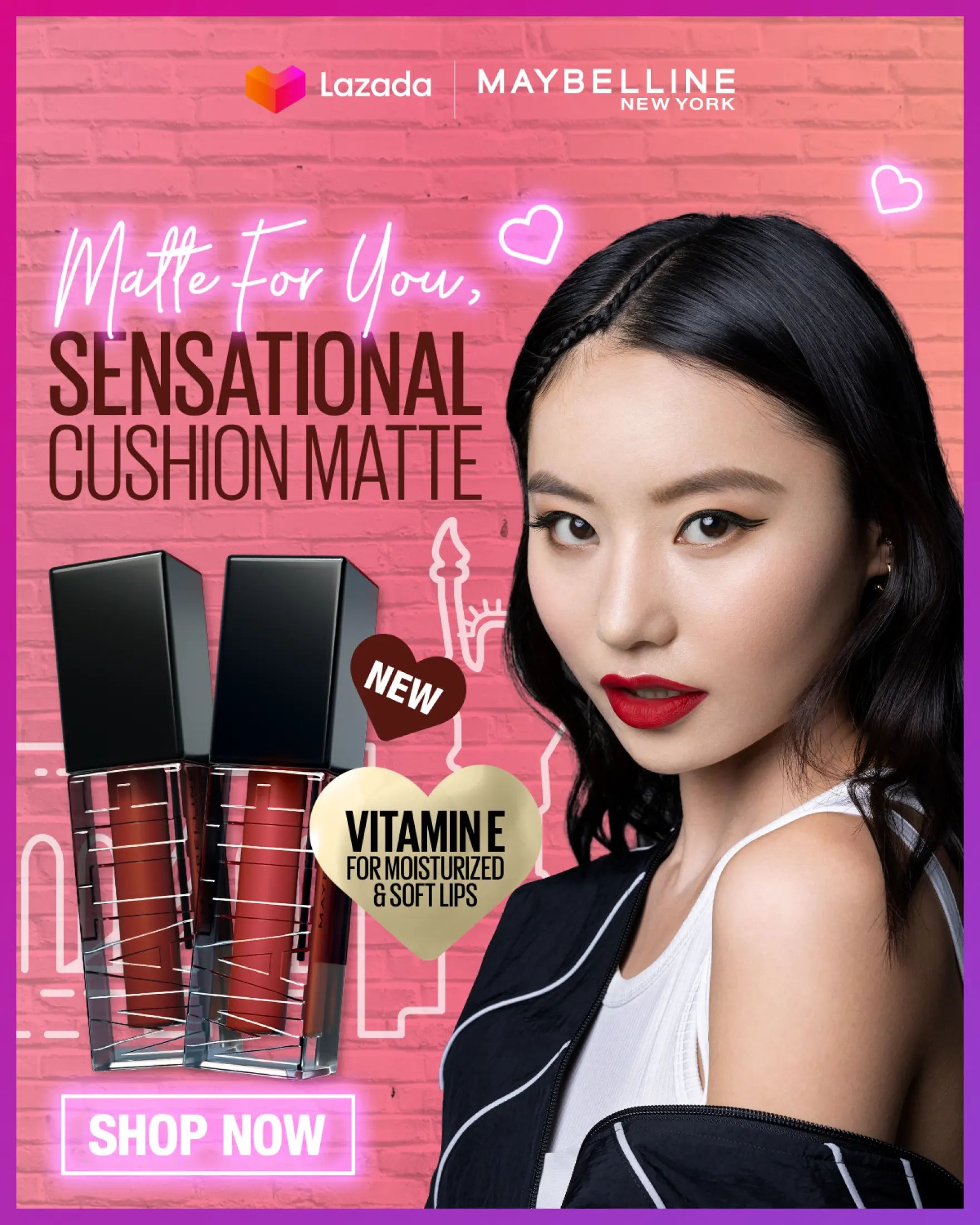 GRAFEN (Offer ID: 376604252)
Shop Now: https://mypromo.my/lazada/grafen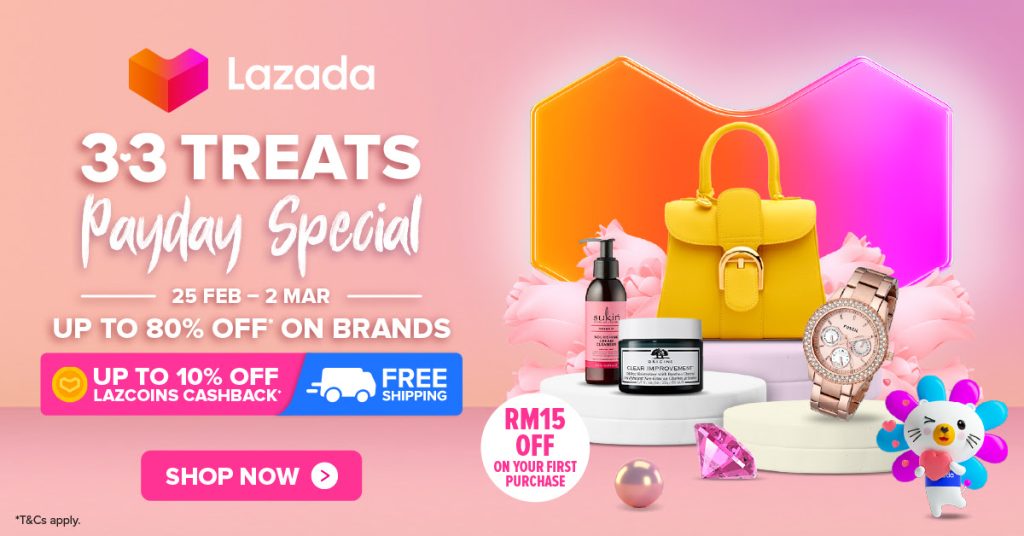 Lazada 3.3 - International Women's Month
Vouchers and Free Gifts
Get all the vouchers here: https://mypromo.my/lazada/33
More Promotion and Offer Sale 3.3: https://mypromo.my/tag/sale33
More Promotions, Offers and Vouchers from Shopee and Lazada
• Exclusive Vouchers-Up to 50% Off
• Brand/Seller Vouchers-Up to 90% Off
• Brand Mega Offers
• RM8 Free Shipping
• Bonus worth RM860,000