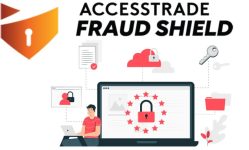 Introducing a Brand New Technology: ACCESSTRADE Fraud Shield

Telegram Channel
Updated Daily with the Best Deals and Offers
Get all the best deals via our Social Media! Follow Us!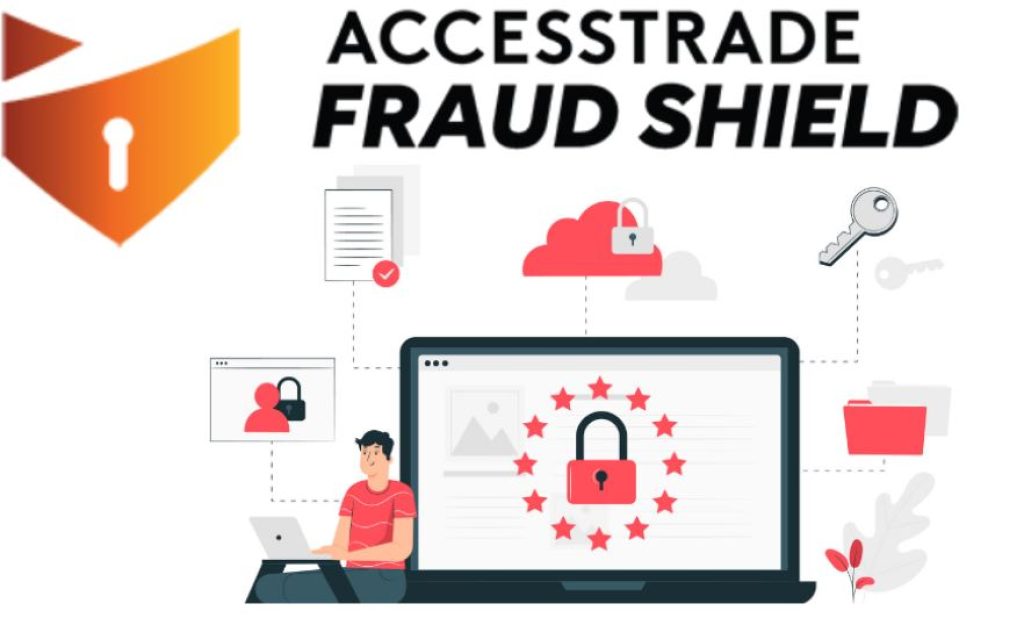 Malaysia, September 30th, 2021 – As an advertiser or a publisher, you must be aware that ad fraud is massively increasing on all our marketing channels. Fraudsters have been stealing the hard work and all our hard-earned money from ad spending. According to Techfunnel.com, the estimated cost of digital ad fraud worldwide is predicted to rise from $19 billion in 2018 to $44 billion in 2022. Quite appealing to know, right?
Being in the Affiliate Marketing industry for 20 years in Japan and few other SEA countries, we truly understand your concerns. Therefore, ACCESSTRADE is finding any possible solutions, including how to deal with ad frauds that are currently uncontrollable.
So now, we're proudly introducing you to the brand new protection technology created, called ACCESSTRADE Fraud Shield, which has officially launched on the 15th of August 2021, — a robust shield that is driven by our big tracking data and innovative machine learning. A new system that will ensure your ad spendings is now safely taken care of and will only be spent for actual conversions.
To those who still wonder, here's how ACCESSTRADE Fraud Shield works. It is addressed into three main types of ad frauds that commonly exist:
Brand Bidding
This is a situation where fraudsters bid for certain brand name keywords to be displayed on the Google search results page without proper permission.
ACCESSTRADE Fraud Shield will manage such actions with a thorough monitoring effort of Google search results according to the given brand name keywords. A timely reporting will be provided when any violators are found breaking the rules.
Click Flooding
This happens when any fraudsters tend to generate a very large number of fraudulent clicks for a higher chance to be the last click of a conversion.
The solution to this is by applying collaborative Block and Improve methods by blocking such clicks with strong firewalls. This means the ACCESSTRADE Fraud Shield system will block click flooding from any anonymous traffic sources before they're able to arrive at your websites or mobile apps. We certainly will keep upgrading the system to cope with the ever-changing ad fraud methods that are circulating online.
Fake Conversion Methods
This means to happen when leads are manipulated by the publishers themselves when they create fraud conversions in order to earn the commissions.
When such cases happen, ACCESSTRADE will implement the Track and Reject in the Fraud Shield system to trace all user device data that has been generating fake conversions and compile them into an analysis report. If any fraudsters are proven found generating fake conversions, both of their ACCESSTRADE accounts, and the conversions will be rejected.
All in all, ACCESSTRADE Fraud Shield will help to eradicate any fraudulent actions generated by any irresponsible parties. Thus, you will be able to run your marketing effort with zero worries of losing your money in ad spending.
About ACCESSTRADE
ACCESSTRADE Global is the largest affiliate network in Japan and SEA countries such as Indonesia, Thailand, Vietnam, Singapore, and Malaysia since 2001. It connects and helps over 8,500 Advertisers to grow their businesses through a mass advertising effort via 1,000,000 Publishers and has been proven successful for both Advertisers and Publishers to gain profit and earn income.
Register as our advertiser today, and start free massive marketing of your products or services online and only pay for every successful action.
Or if you are an individual or corporates with an online platform(s) and are interested to earn great commissions just by promoting the advertiser's products or services, sign up here.
Get the latest update via Social Media:
Facebook | Instagram | Linkedin | Twitter
Check our website for more information related to ACCESSTRADE Fraud Shield: https://accesstrade.global/fraud-shield/
mypromo Telegram Channel
Want to receive  daily promos and deals via Telegram?
Join Our Channel Today

All Are Welcome!
Sign Up for New Accounts and Get Rewarded

mypromo.my: Referral Codes Center
Get Rewarded When you sign up with Referral Codes