Lazada Daily Cashback Vouchers
Collect and Use these vouchers
Get all the best deals via our Social Media! Follow Us!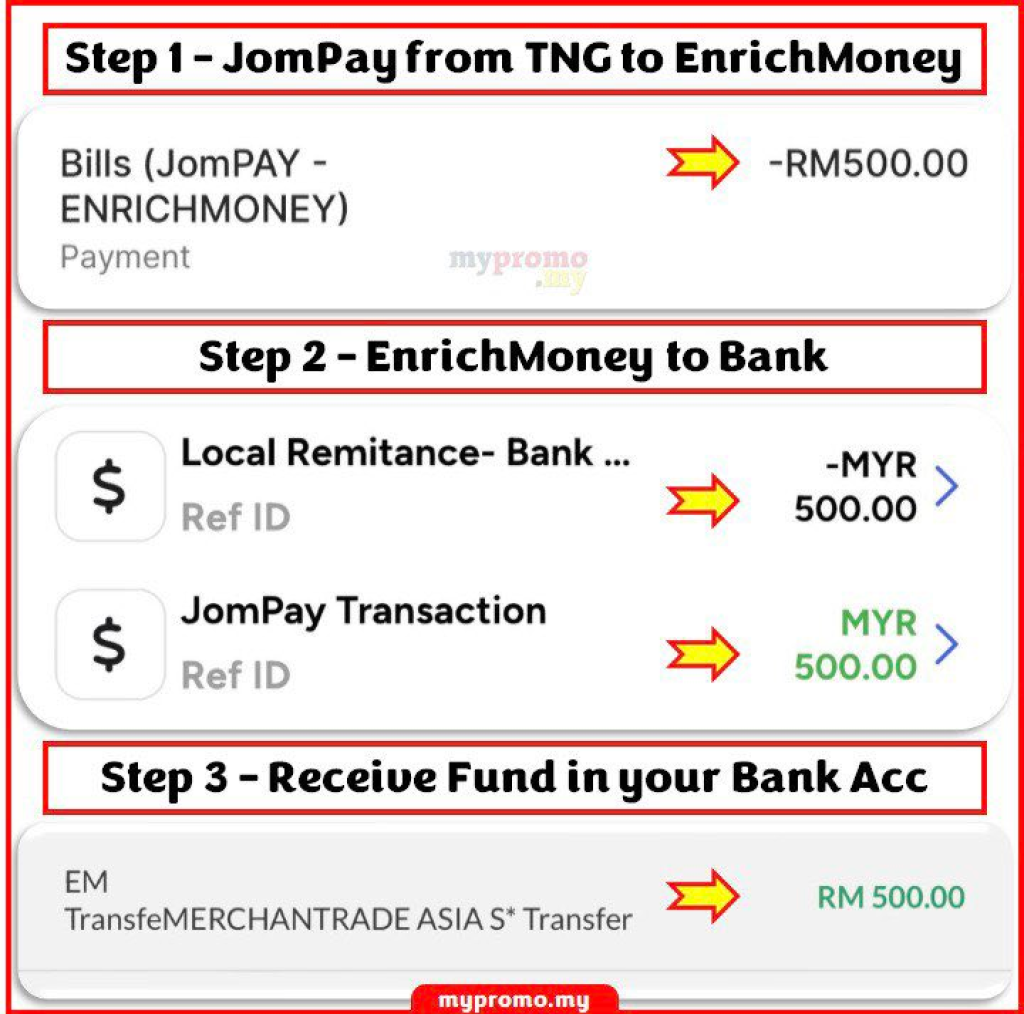 We will show steps on How to transfer fund from TNG to EnrichMoney to Bank. Follow these simple steps to transfer your money in your TNG eWallet to your bank account via EnrichMoney.
Step 1 – Sign Up and Active EnrichMoney
• Link: https://mypromo.my/signup/enrichmoney
• Referral Code: WMIZRB6RFN
• Get RM10 Reward

Sign Up and Active EnrichMoney
• Get RM10 Reward
Step 2 TNG eWallet
• JomPay EnrichMoney via TNG eWallet
• Biller Code: 868976
• Ref-1: Your hp number
• Ref-2: No Need
• Can use non-transferable balance!
*Update: TNG has disabled JOMPAY with non-transferable fund
Step 3 EnrichMoney
• Cash Out from EnrichMoney to your bank
• Send > Local Bank Transfer
• Transfer
Done
Sign Up For EnrichMoney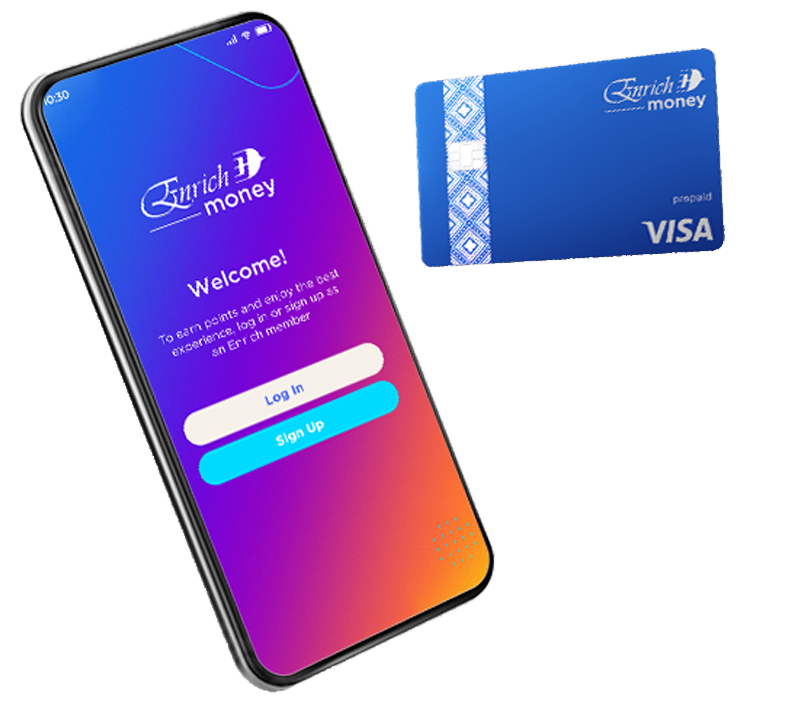 Hey! Use my referral code WMIZRB6RFN when you sign up for the EnrichMoney app and we both get RM10! It has really competitive exchange rates for overseas currencies when you travel & spend abroad, and you can use this Multi-Currency eWallet + Visa Prepaid Card to:
-Buy, Keep or Sell up to 20 currencies (great for overseas shopping or travels)
-Pay Bills
-Buy Insurance
-Travel worldwide
and much more… you have to check it out!
Click https://onelink.to/x5grx8 to download for free from Appstore or Google Play Store.
mypromo's Payday  WhatsApp Groups
Want to receive promos and deals via WhatsApp?
Join our 9.9 Sale groups!
1. Only Admin Can Post
2. 9.9 Sale Chit Chat Group
All Are Welcome!
Sign Up for New Accounts and Get Rewarded

mypromo.my: Referral Codes Center
Get Rewarded When you sign up with Referral Codes