Get all the best deals via our Social Media! Follow Us!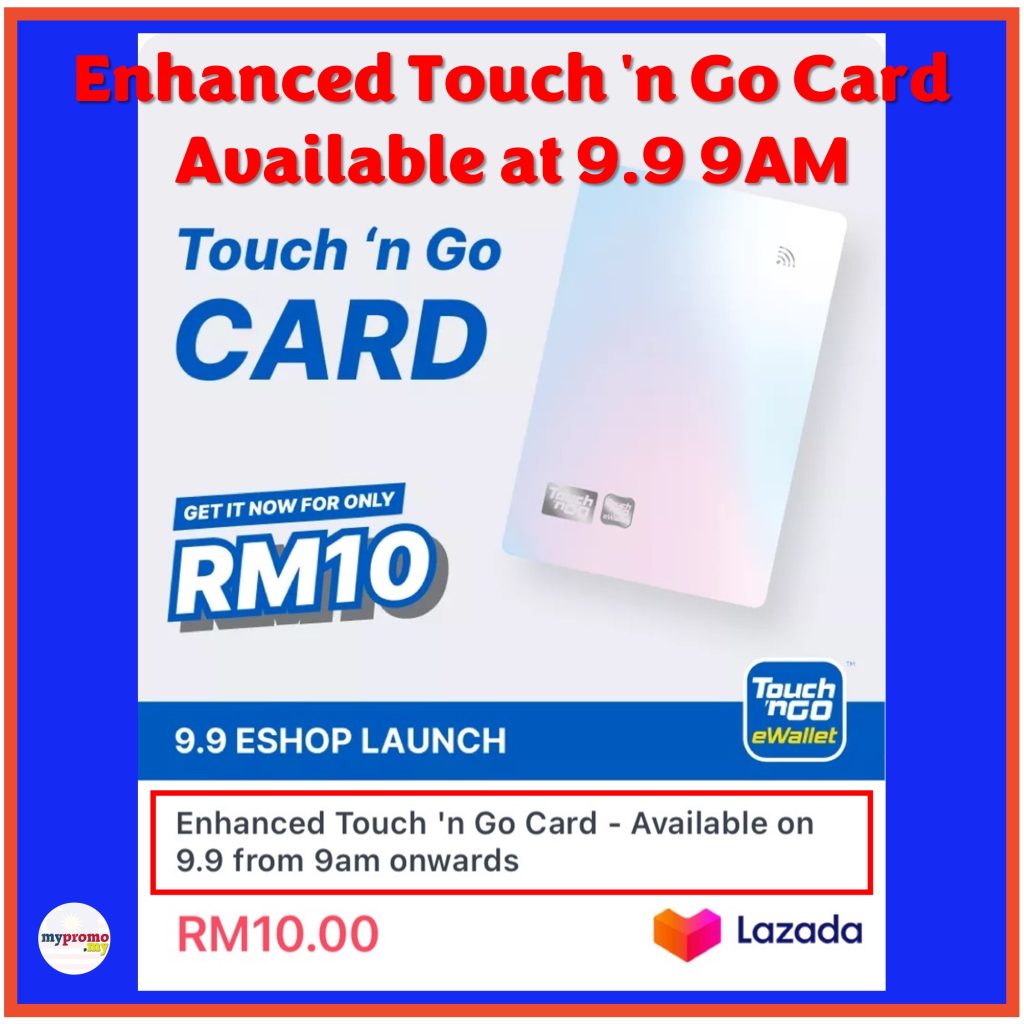 Enhanced TNG NFC Touch 'n Go Card is now available on Lazada via their official store. Tip: Follow us on Twitter or Telegram as we will update every time a new batched is released! Buy now at RM10 only!
Buy Enhanced TNG Touch 'n Go Card on Lazada

Buy Enhanced Touch 'n Go Card on Lazada
Add to Cart now!
Find it difficult to buy TNG Enhanced NFC card? Not sure when it get restocked? Let us help you! Follow us on social medias and we will keep you informed for the next new batch of TNG card!
Follow us on
Product details
All payments must be made via Touch 'n Go eWallet.
The enhanced Touch 'n Go Card is non-refundable and non-transferrable.
1 user can only purchased 1 enhanced Touch 'n Go Card within 6 months from the date of purchase.
The enhanced Touch 'n Go Card is supported on NFC-enabled devices only.
TNG Digital Sdn Bhd shall not be responsible for any expired, lost or stolen Touch 'n Go eWallet Reload PIN, and it shall not be replaced.
The full T&C may be accessed at: https://www.touchngo.com.my/terms-conditions/master-tnc-for-enhanced-card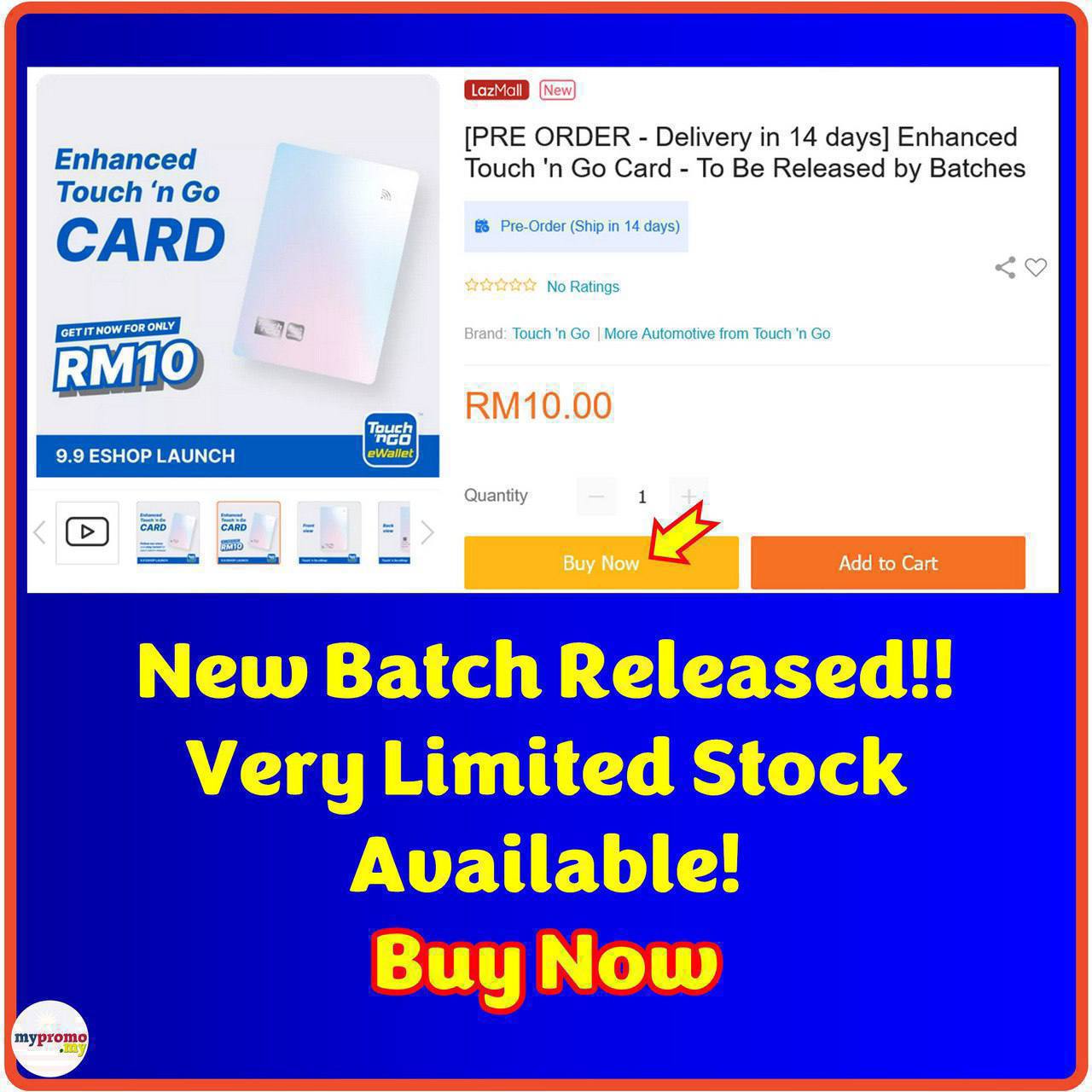 More Promotions, Offers and Vouchers from Shopee and Lazada
Sign Up for New Accounts and Get Rewarded

mypromo.my: Referral Codes Center
Get Rewarded When you sign up with Referral Codes