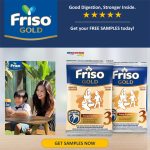 Telegram Channel
Updated Daily with the Best Deals and Offers
Get all the best deals via our Social Media! Follow Us!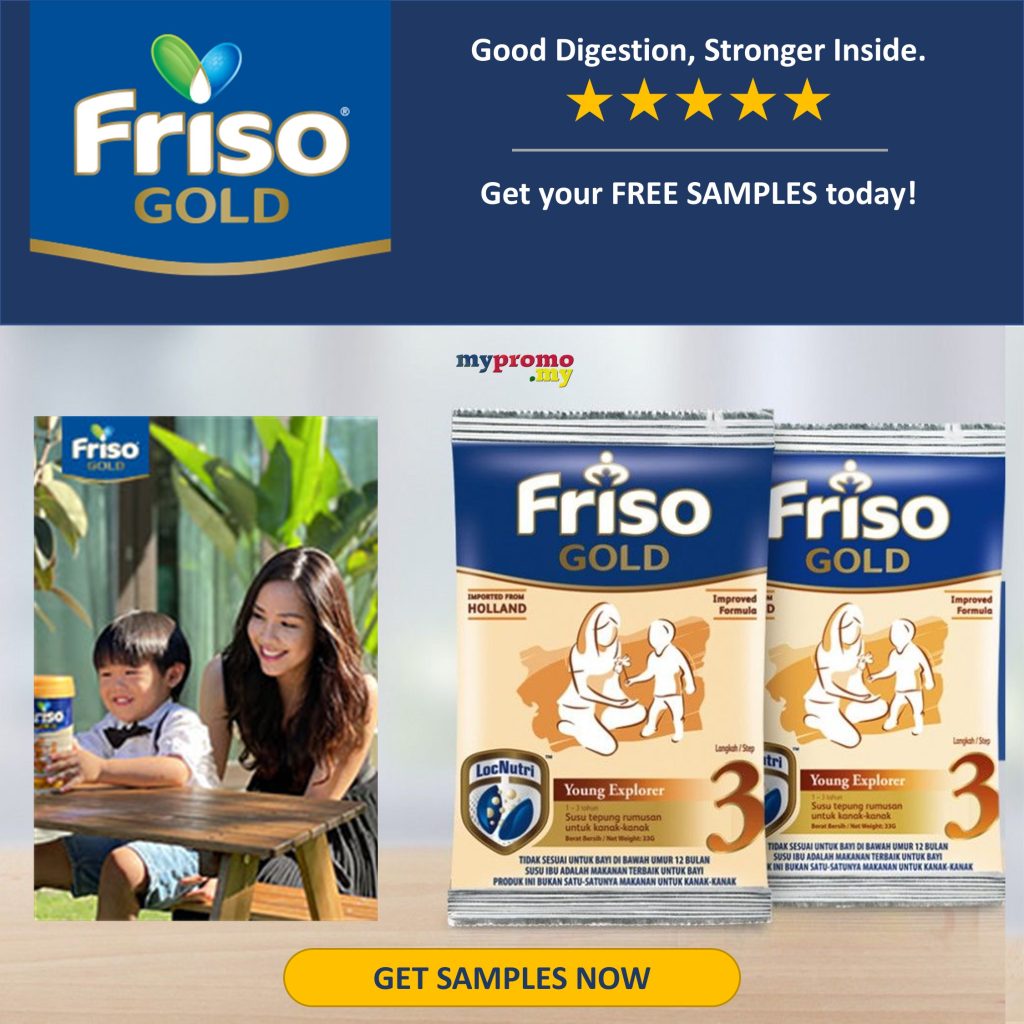 Friso Gold with Novas Signature Milk is easy to digest & absorb. Get your free Friso Sample today! Baby milk formula, request for a sample today! Free Sample Giveaway (Deliver to your Doorstep)

Friso - Sign Up for Free Sample
Friso Description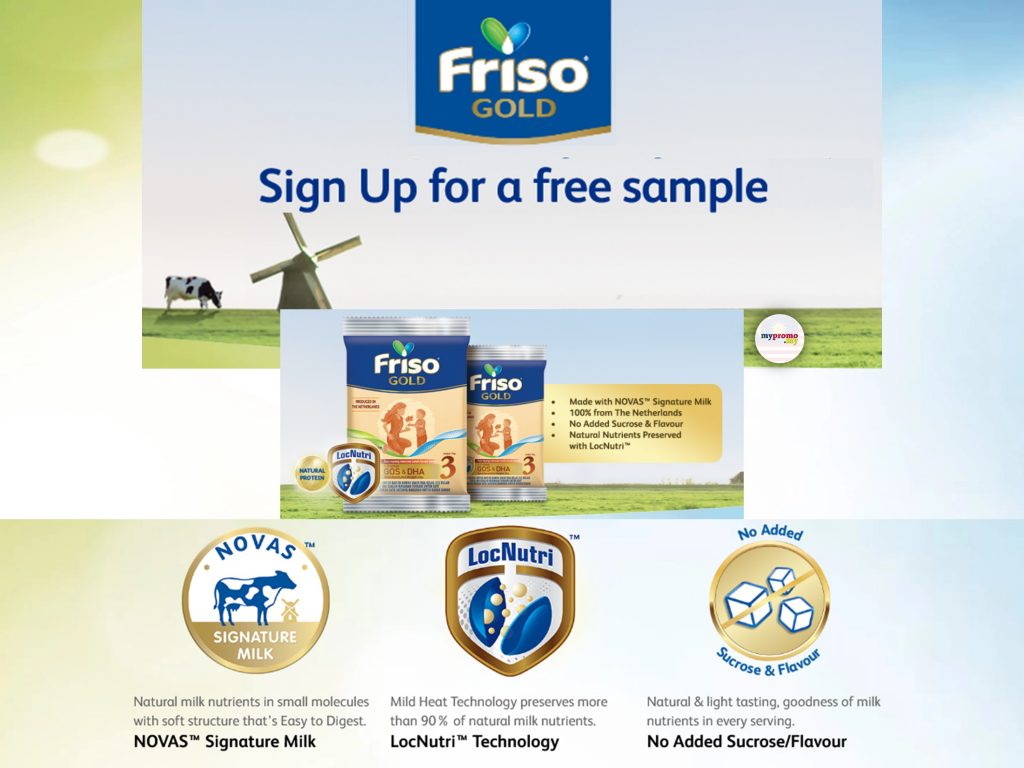 Most parents tend to associate their toddler's digestive health with a happy tummy. And that's about it!
However, many parents do not know about their toddler's digestive health goes beyond a healthy tummy? Digestive system breaks down the foods that your toddler eats into energy and nutrients his body needs. Easy digestion will ensure that the nutrients from the foods that your child consumes are optimally absorbed to support his healthy growth and development. Therefore, making sure to toddler's digestive health is important as his body could run into troubles in absorbing the essential nutrients if you don't take enough care of it.
The new Friso® Gold formulation uses NOVAS™ Signature Milk is sourced from specially selected premium Holstein-Friesian Cows that are housed in their own farms in the Netherlands. These cows are regularly evaluated on their health and milk composition to ensure they are able to produce the highest quality of milk. Moreover, they are fed a customised diet which includes naturally grown rye grass and maize to ensure each cow maintains optimal health in a bid for quality milk.
In addition to that, when looking for a formula milk brand, it is best to evaluate if the nutrients are well preserved. This is because a child's digestive health is very delicate, especially in their early years. Nutrients in their most natural state are much easier to digest, while being less likely to stress your child's stomach and cause constipation.
This is why special technology such as Friso® Gold's LocNutri™ Mild Heat Treatment Technology are used when processing their formula to retain as much nutrients as possible.
Friso® Gold goes through single processing to preserve 90 per cent of nutrients by using mild heat treatment to maintain the natural structures as best as possible.
In total, there are over 50 essential nutrients in each Friso® Gold tin. These include DHA, AA and Omega-3 and Omega-6 to support fuel learning as well as mental growth, while calcium, protein, vitamins and minerals help your child's muscle and bone growth.
Meanwhile, the presence of GOS, Nucleotides and Bifidolactis supports a healthy gut flora to absorb key nutrients and promote a strong defense system.
Looking forward to try? Try out the Free Sample from Friso®
Dutch Lady Samples
Get Dutch Lady Samples: https://mypromo.my/free-dutch-lady-milk-sample/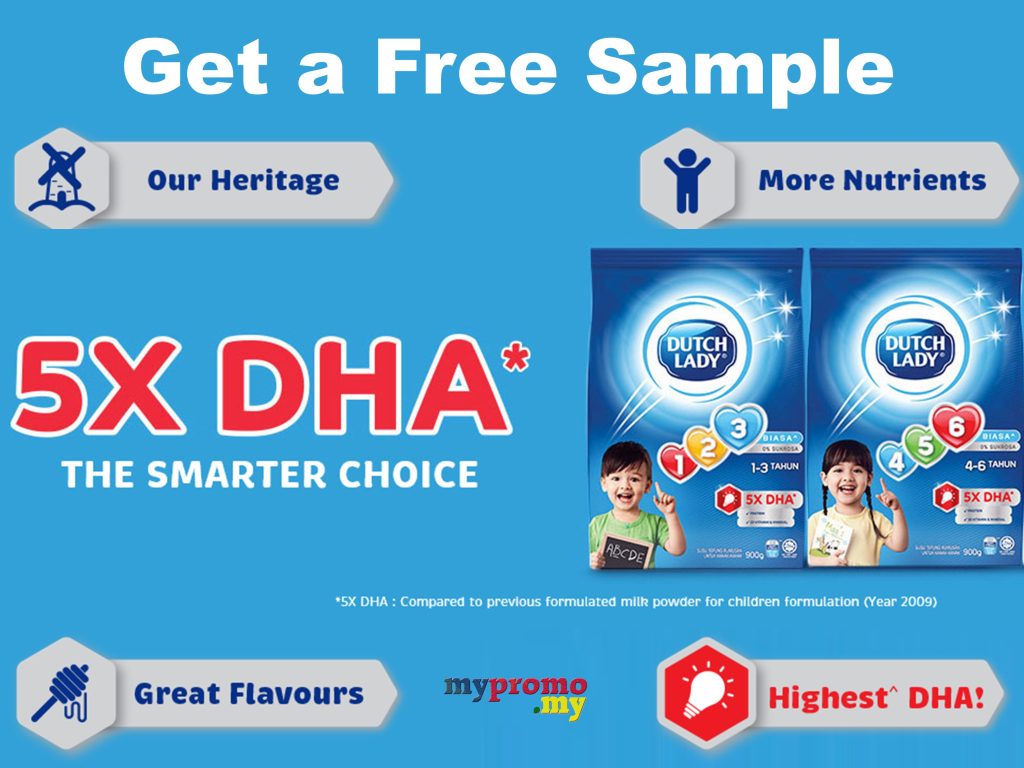 More Promotions, Offers and Vouchers from Shopee and Lazada
mypromo Telegram Channel
Want to receive  daily promos and deals via Telegram?
Join Our Channel Today

All Are Welcome!
Sign Up for New Accounts and Get Rewarded

mypromo.my: Referral Codes Center
Get Rewarded When you sign up with Referral Codes