Get all the best deals via our Social Media! Follow Us!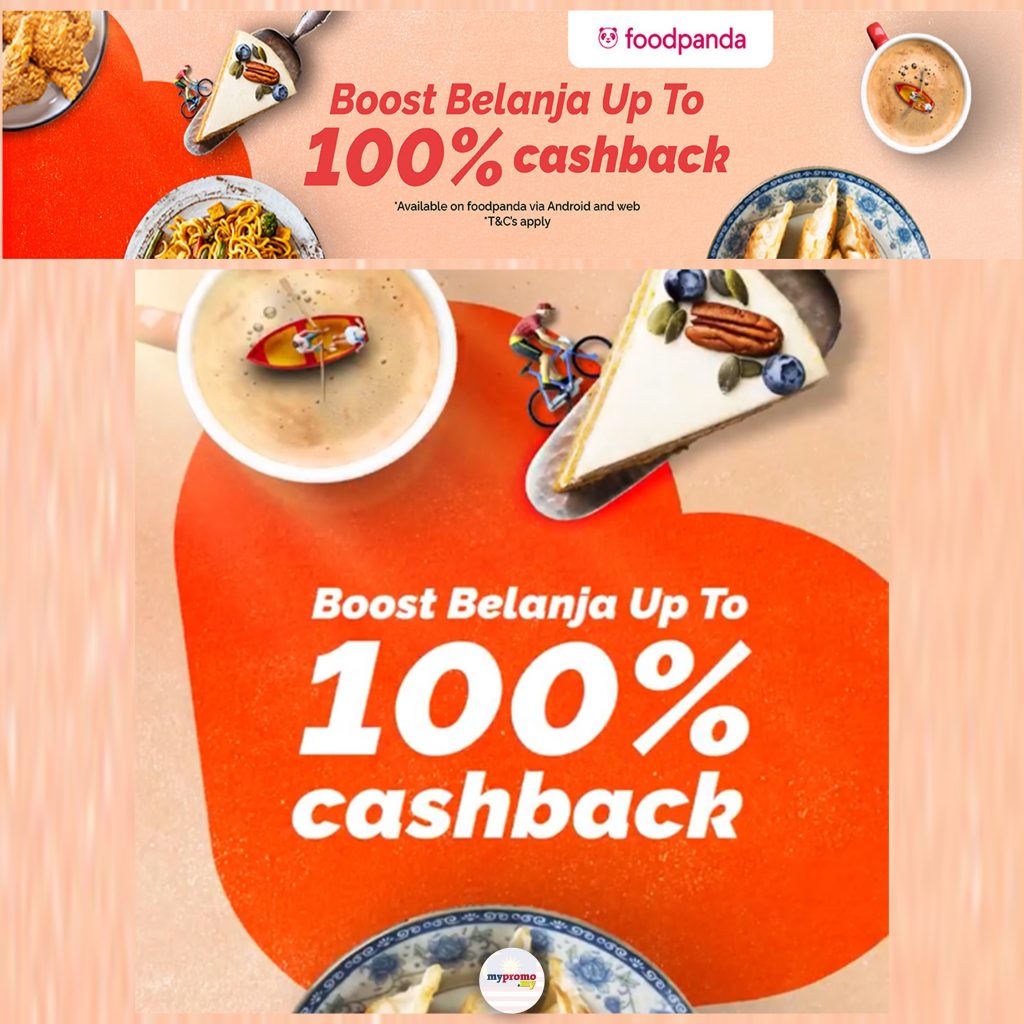 Pay with Boost on foodpanda
Bila kawan belanja makan, mesti best kan? That's why Boost nak belanja our Boosties makan sedap with foodpanda!
Enjoy up to 100% Cashback(capped at RM20) on all your favourite food and drinks. So whether you want to get some burgers or when you got the chicken cravings, just pay with Boost min. RM20 on foodpanda from 18th-20th Aug 2021, 10:00AM-8:00PM daily.
Limited to the 1st 1,000 transactions daily. So don't miss out on the rewards. Siapa cepat, dia dapat cashback!
Campaign Mechanics
During the Campaign Period, Customers who spend a minimum of RM20 in a single transaction between 10am and 8pm of a day, on foodpanda's website (https://www.foodpanda.my/) or mobile application and make payment with Boost ("Transaction") will be eligible to receive a cashback equivalent to 100% of the amount of the Transaction, capped at RM20 ("Cashback"). For clarify, if a transaction is made by a customer before 10am or after 8pm, the said customer is not entitled to receive the Cashback.
The Cashback will be credited immediately into the Customer's foodpanda Wallet in their Boost app upon successful Transaction.
Cashback is limited to the first 1,000 eligible and successful Transactions only on a first-come-first-served basis each day throughout the Campaign Period.
Subject to paragraph 3 above, each eligible Customer may only receive a maximum of one (1) Cashback under this Campaign throughout the Campaign Period.
No minimum spend is required to utilize the Cashback but the Cashback must be utilized when making a single transaction at foodpanda's website (https://www.foodpanda.my/) or mobile application only.
Cashback must be utilized within 30 days of receiving it. Any unutilized Cashback shall expire and be forfeited automatically without further notice and the Customer shall have no claim whatsoever against eCode or foodpanda.
Validity: while stocks last
---
foodpanda: List of Promo/Voucher Codes for August 2021
Check out the List: https://mypromo.my/foodpanda-august-2021/
Grabfood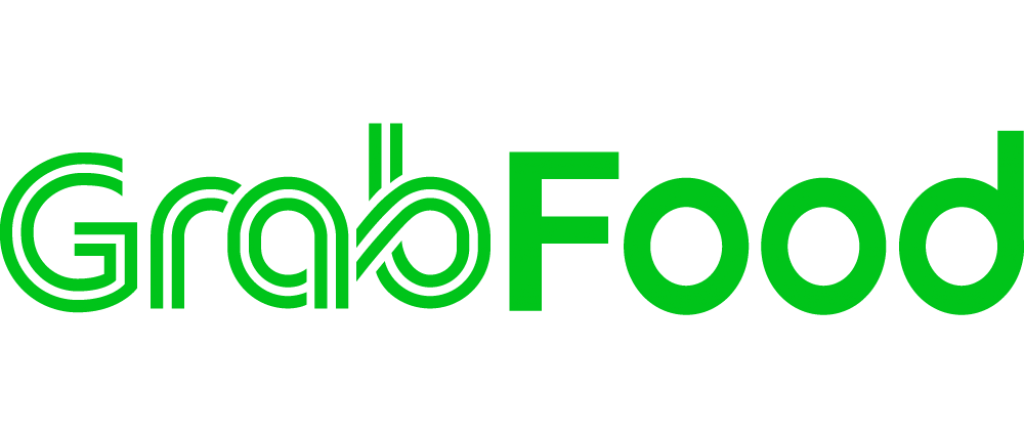 Grabfood:
Order: http://bit.ly/Order-GrabFood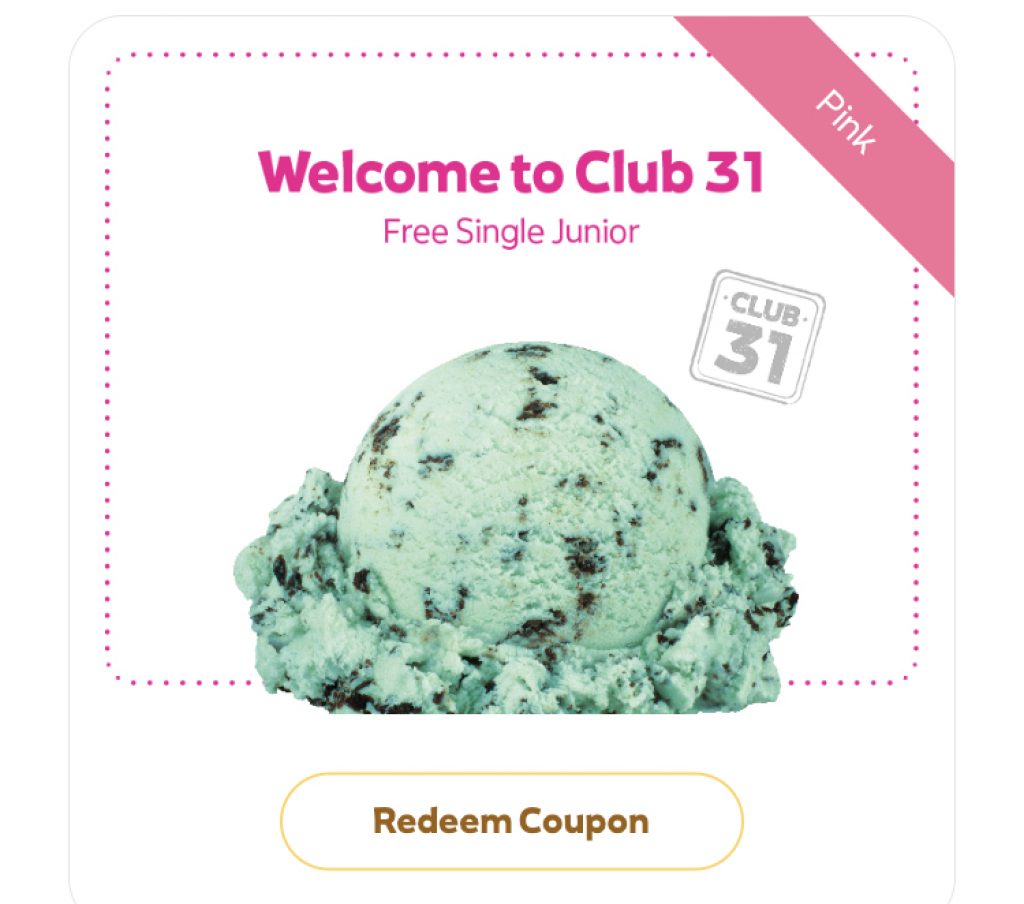 Enjoy 2 free scoops of ice cream – one for you and one for your loved one! What are you waiting for?
Download and Register Baskin Robbins app, and Get Free Single Junior x 2.
Download the app from https://bit.ly/3p7kc2Y
Enter this referral code: 38663284
More Promotions, Offers and Vouchers food delivery service
Lazada 6.6 - 100% Cashback!
Sign Up for New Accounts and Get Rewarded

mypromo.my: Referral Codes Center
Get Rewarded When you sign up with Referral Codes