Eat Cake Today x Get 10% Off with our Exclusive Promo Code
Order a cake today via Eat Cake Today website and apply our exclusive promo code to enjoy 10% Off your purchase! Eat Cake Today is a platform that allows cake lovers and seekers in Malaysia to explore for cakes for their birthday parties, celebrations and even corporate events!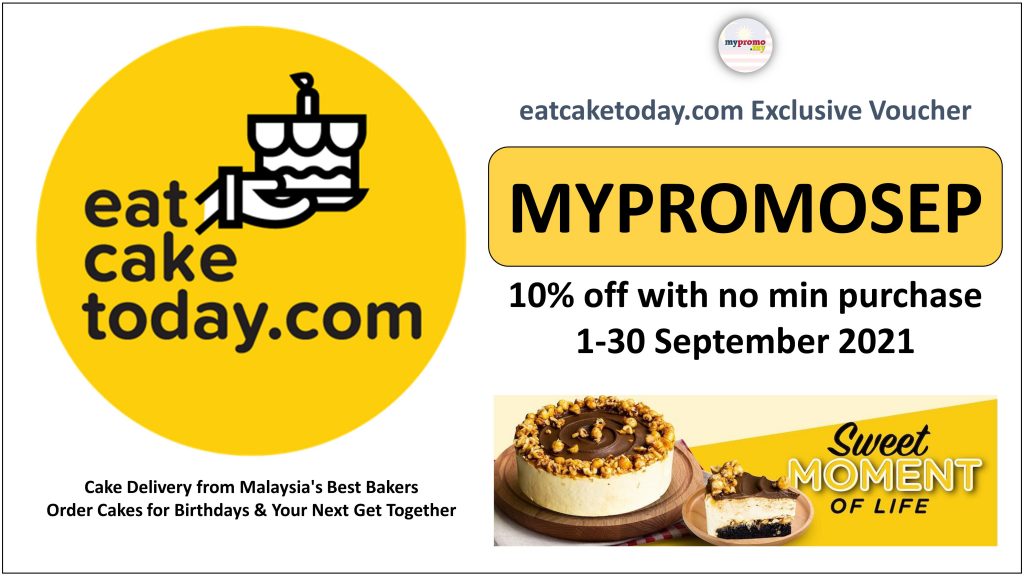 Eat Cake Today is the most popular Online Cake Delivery Shop in Kuala Lumpur (KL), Petaling Jaya (PJ), Klang Valley, Selangor, Penang & Johor Bahru Malaysia. They deliver fresh birthday cakes to your door in 4 hours! Their 800+ premium cakes (including designer and customized) from local bakers near me and you including special secret recipe cakes cater for your next corporate/office bulk order, wedding and kids events.
Eat Cake Today also allows overseas customers to purchase cakes from them for their family, relatives or friends who lived in Malaysia on their special days. All you need to do is just to place your order through Eat Cake Today and the recipients will receive it as a big surprise from thousands miles away!
Let's eat cake today together! Buy a cake online for yourself or send a cake to your friends and family today! Visit https://www.eatcaketoday.com​ now!
Order A Cake Today

Eat Cake Today x Get 10% Off with our Exclusive Promo Code
Surprise Someone! Offer ends 30 September 2021
Get all the best deals via our Social Media! Follow Us!
Pick your occasion and order a cake or bunch of ballons today! via Eat Cake Today
Mother's Day Collection x EatCakeToday

Show your mom how sweet you are with cakes and tarts from your favorite bakers at Eat Cake Today. Get her a cake that suits her to celebrate Mother's Day!
Corporate Order x EatCakeToday

Looking for customized desserts for your special events such as corporate functions, party events, weddings, or door gifts? Well, look no further! These party bites are sure to please the crowd. Explore more than 60 selection of party bites, sweet and savoury. Super fast and convenient to order, just a few clicks away 🙂
Customised Balloons x EatCakeToday

Floaty and fun! Brilliant quality of hi-float helium balloons in KL/PJ Malaysia are now all with us. We provide different helium balloons like bubble balloons, confetti balloons, latex colored or transparent balloons, foil balloons, number balloons, balloon bouquet and so on. From confetti to number Balloons and all kinds of colour, we've got you covered to set your scene for birthday, wedding, congratulation wish, graduation party, anniversary, baby shower! Check out the balloons we have, let us be the online party balloon store near you and deliver happiness to doorstep.
Get all the best deals via our Social Media! Follow Us!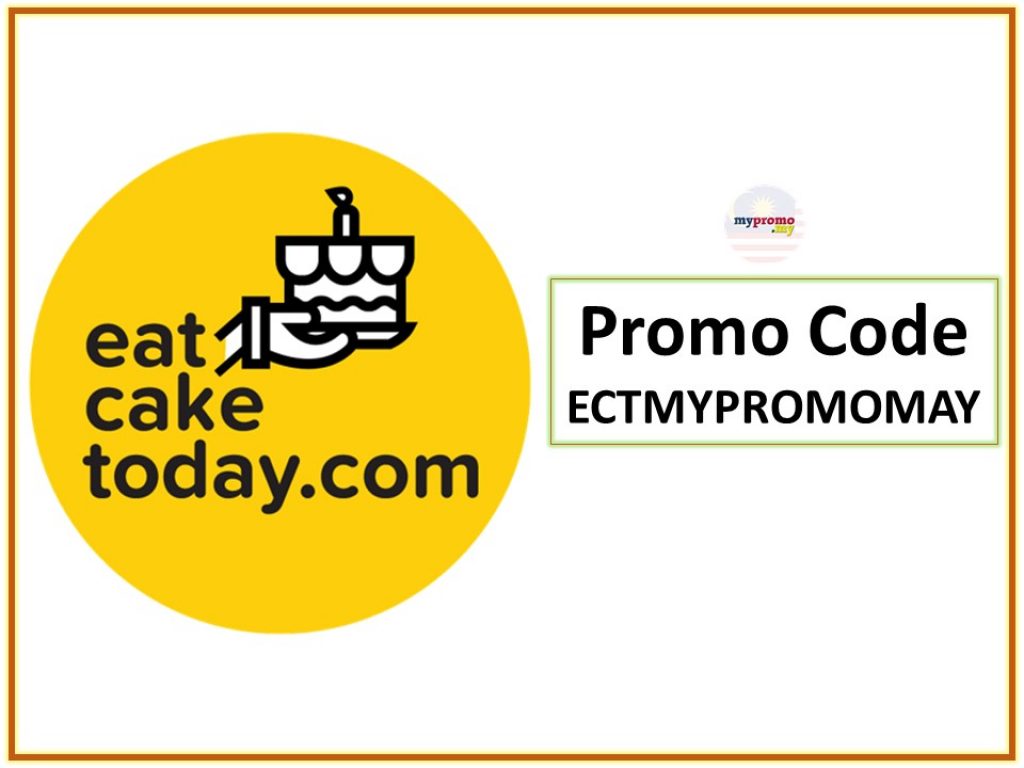 More Food Delivery Promotions: https://mypromo.my/tag/food
More Promotions, Offers and Vouchers food delivery service
mypromo Telegram Channel
Want to receive  daily promos and deals via Telegram?
Join Our Channel Today

All Are Welcome!
Sign Up for New Accounts and Get Rewarded

mypromo.my: Referral Codes Center
Get Rewarded When you sign up with Referral Codes