Get all the best deals via our Social Media! Follow Us!
If you are a buyer and you want to retrieve and download invoices from Lazada for taxation purposes or any other reason, you may follow these simple steps!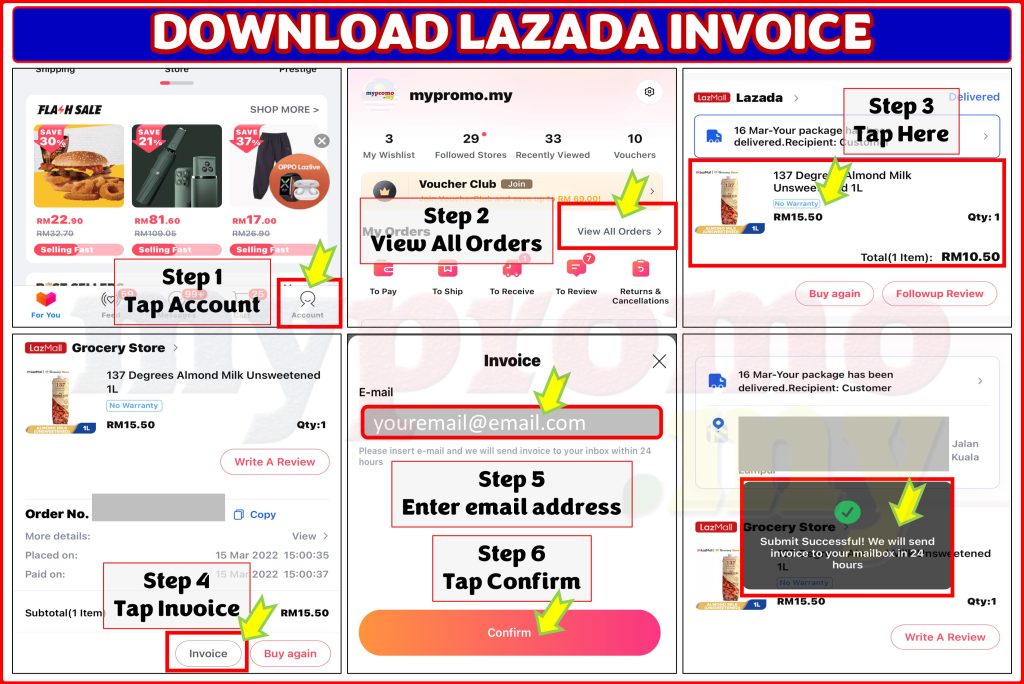 How to Retrieve and Download Invoice from Lazada
Open you Lazada App via this link: https://mypromo.my/lazada/invoice

Download Invoice from Lazada
Steps:
Step 1: Go to Account
Step 2: View All Order
Step 3: Tap on the purchase you want to download the invoice
Step 4: At the bottom, tap on Invoice
Step 5: Enter your email address
Step 6: Confirm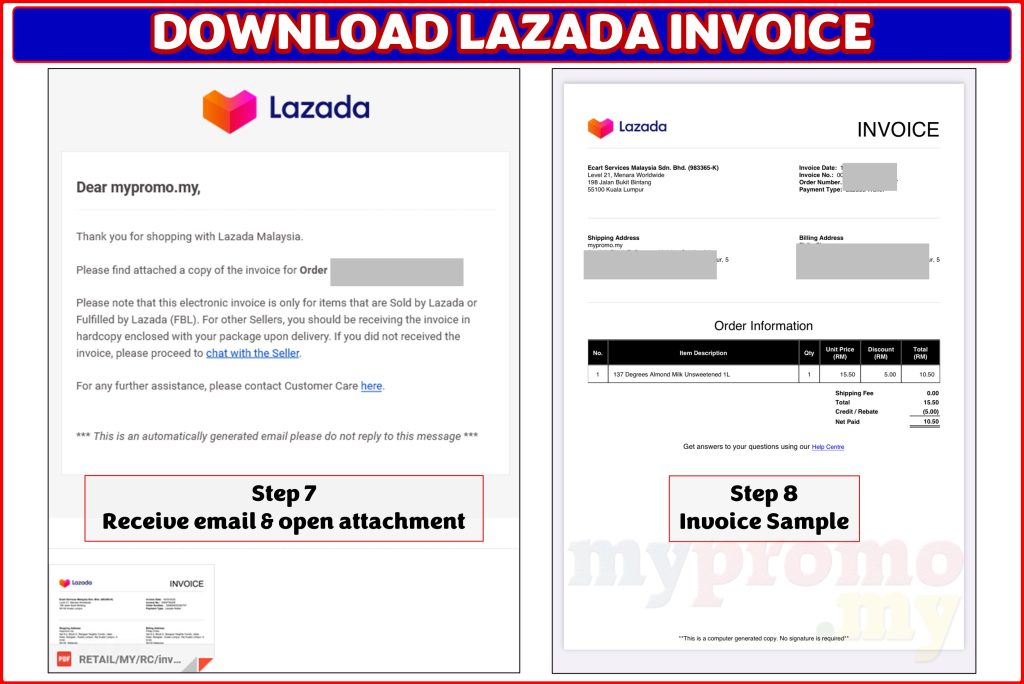 Step 7: You will receive an email within 24 hours (usually almost immediately!)
Step 8: Open the attachment for the invoice and download it!
DONE.
How to Retrieve and Download Invoice from Shopee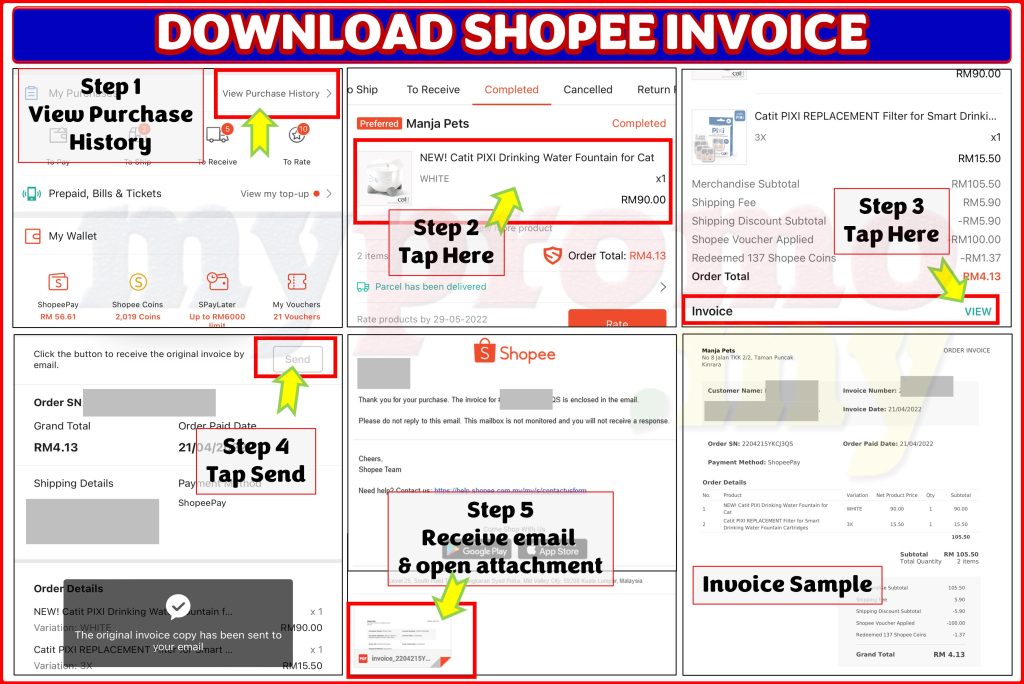 Download Invoice from Shopee
For Steps, Follow the LINK
More Promotions, Offers and Vouchers from Shopee and Lazada
Sign Up for New Accounts and Get Rewarded

mypromo.my: Referral Codes Center
Get Rewarded When you sign up with Referral Codes