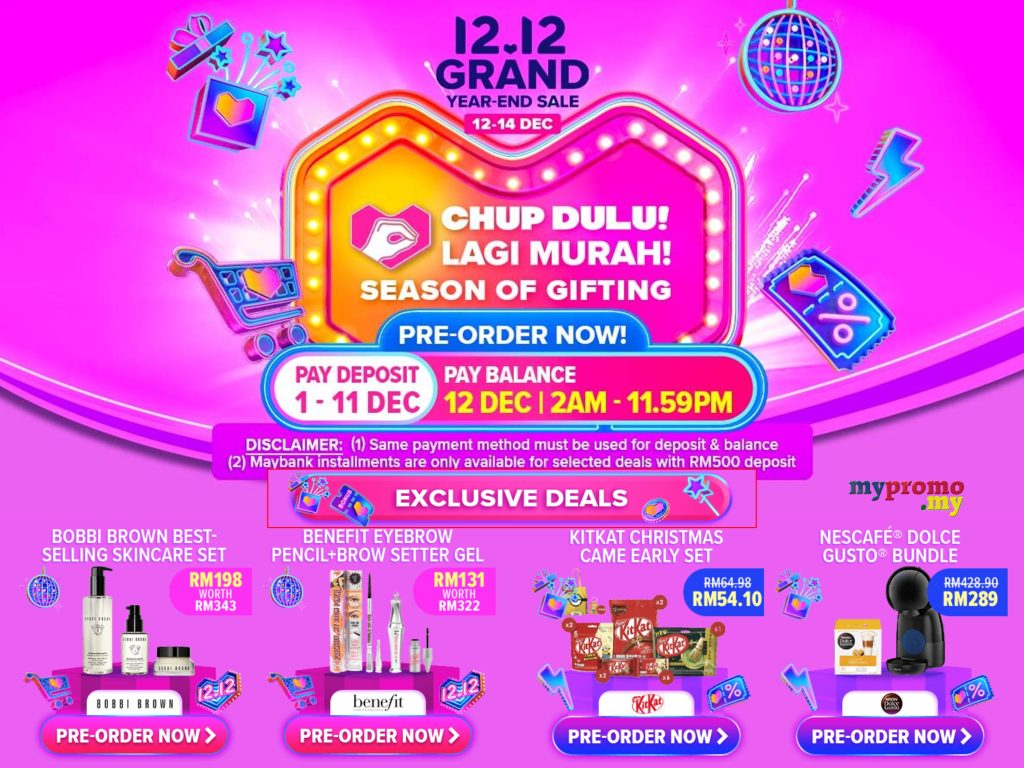 Chup Dulu is a campaign on Lazada which allows you to make an order for item(s) while you pay a required amount as deposit to book (CHUP) the item. The remaining payment (final payment) are to be made within the timeline to complete the Order for the pre-sale product and to avoid losing your non-refundable deposit and cancellation of your order.
Follow these easy steps to Chup Dulu:
From 1 December – 11 December search "CHUP DULU" and pay 10% deposit to chup your desired item ​
Pay the remaining on 12 December
Lazada Chup Dulu, PreSale! Reserved your favorite stock to enjoy great price.

Chup Dulu Lagi Murah x Lazada 12.12
Preview the Exclusive deals
Pay a 10% deposite to secure your LOW price deals
Pay remaining BALANCE using SAME payment method on Lazada 12.12 Year-End Sale
Lazada Mobile APP Only
Chup Dulu, PreSale! Reserved your favorite stock to enjoy great price.
Our Top 8 Must Chup-Dulu List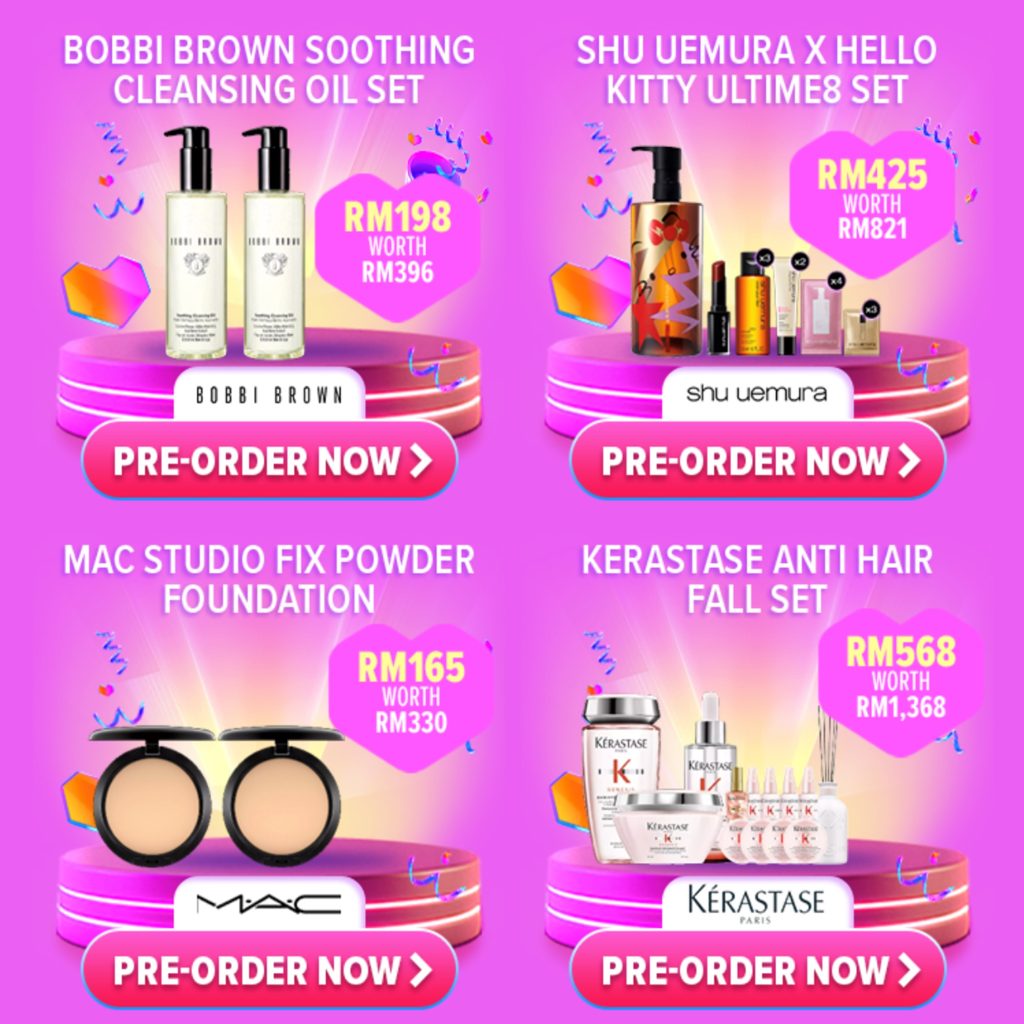 [12.12 Pre-Sale Exclusive] Bobbi Brown – Skincare Set with Soothing Cleansing Oil (worth RM 343) • Bobbi Brown Soothing Cleansing Skincare Set
[12.12 chupdulu set] shu uemura x hello kitty ultime8 sublime beauty cleansing oil 450ml
MAC 2-pcs Face Set with Studio Fix Powder Foundation (worth RM 330)
• MAC #1 Foundation
Kerastase Anti Hair Fall Set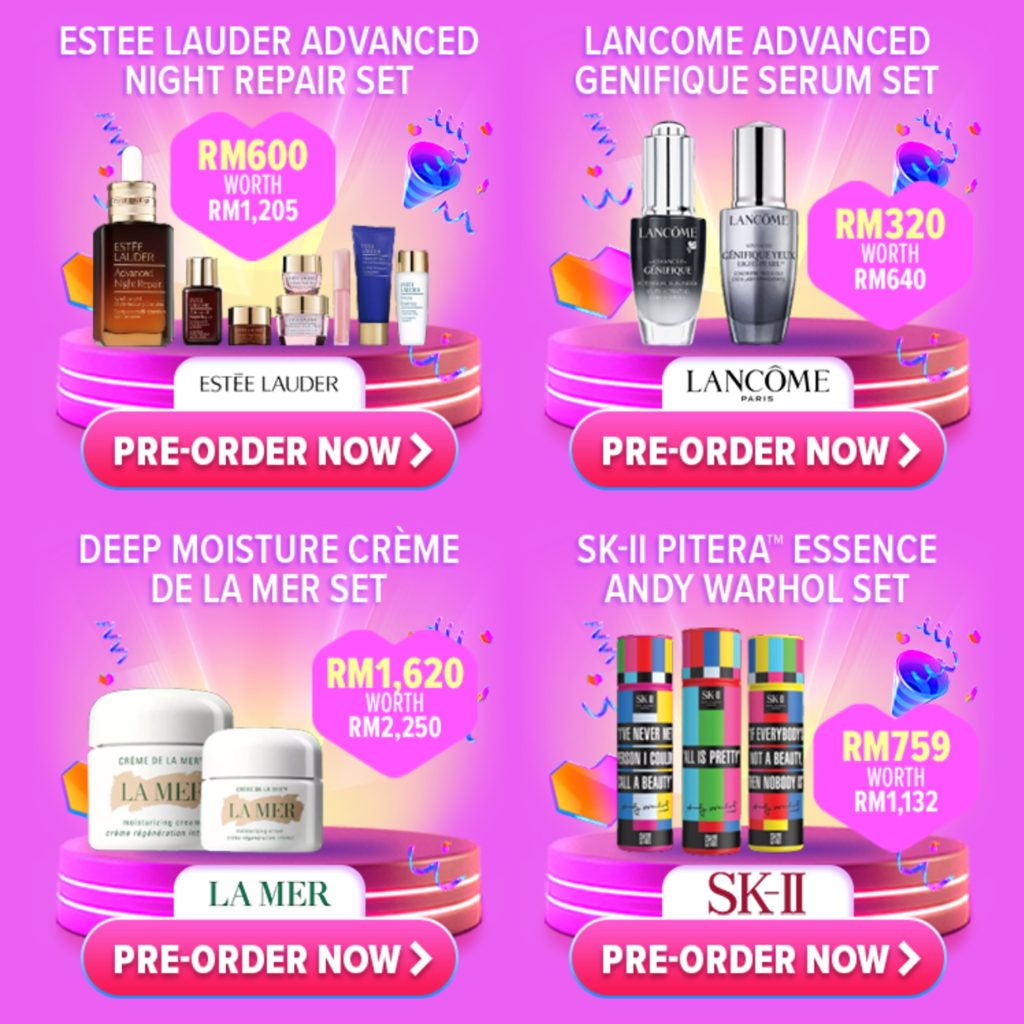 [12.12 CHUP DULU] Lancome Advanced Genifique 30ml Anti Aging Youth Serum + 5PC Gift Youthful Skin Set (Worth RM639)
[12.12 CHUP DULU: 1-11 Dec] SK-II PITERA™ Essence Andy Warhol Limited Edition 230ml + Gifts worth RM409
Terms & Conditions:
Stock will only be reserved for you, upon successful deposit transacted.
For all pre-sales items during this Promotion, you must use the same payment method/channel that was used for paying the deposit, for final payment of the remaining balance price.
Vouchers are not applicable to all pre-sales deals under this Promotion.
Cancellations of deal before full payment is made are not allowed, however you may cancel your purchase after full payment is made.
All deposits is non-refundable.
Lazada 11.11
http://mypromo.my/laz1212
Shopee 11.11
https://mypromo.my/shopee1212
Check out more 12.12 Sales, Offers, Promotions and Deals
Lazada 12.12 Bank Vouchers
Collect & Use from 12.12 to 14.12
Shopee 12.12 Bank Vouchers
Claim Vouchers Now and Use on 12.12