Telegram Channel
Updated Daily with the Best Deals and Offers
Get all the best deals via our Social Media! Follow Us!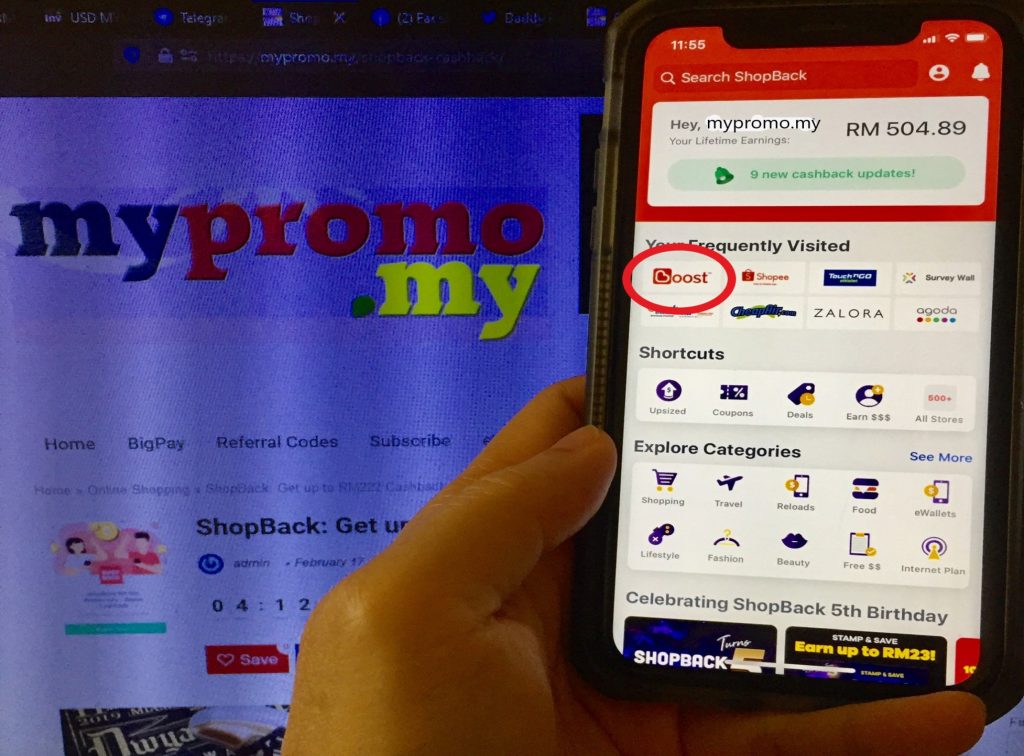 No Shopback? Get one today and get RM5 welcome reward: Click to show Step by Step to sign up.
Boost e-Wallet is on Shopback And Here's Why You Should Be Excited
YES! Boost e-Wallet has arrived in ShopBack Malaysia! On top of Boost's vouchers and promos, you can now get cashback when you access Boost with ShopBack. Now, isn't that a good deal? We're here with why you should get excited about Boost, and how you can use Boost to get cashback.
How do I use Boost with ShopBack?
Step 1: Download the Boost App from the App Store or Google Play Store.
Step 2: Open ShopBack. Search for Boost.
Step 3: Tap on ShopBack's Boost page to be redirected to the Boost app!
Do note that ShopBack's Boost cashback is valid for bill payments, vouchers, mobile top-ups, scan and pay offline purchases, food deliveries, transport, online shopping, travel, vehicle services, UniPin, game credits, new account registration and Viu. There's plenty to do to get cashback and shop at the same time!
So, what are you waiting for? Earn 2% (up to RM 8) cashback with ShopBack when you use Boost to pay for your items!
Subscribe To Our Newsletter
mypromo Telegram Channel
Want to receive  daily promos and deals via Telegram?
Join Our Channel Today

All Are Welcome!
Sign Up for New Accounts and Get Rewarded

mypromo.my: Referral Codes Center
Get Rewarded When you sign up with Referral Codes