Time to collect ALL Shopee 7.7 Mid Year Sale Banks Vouchers: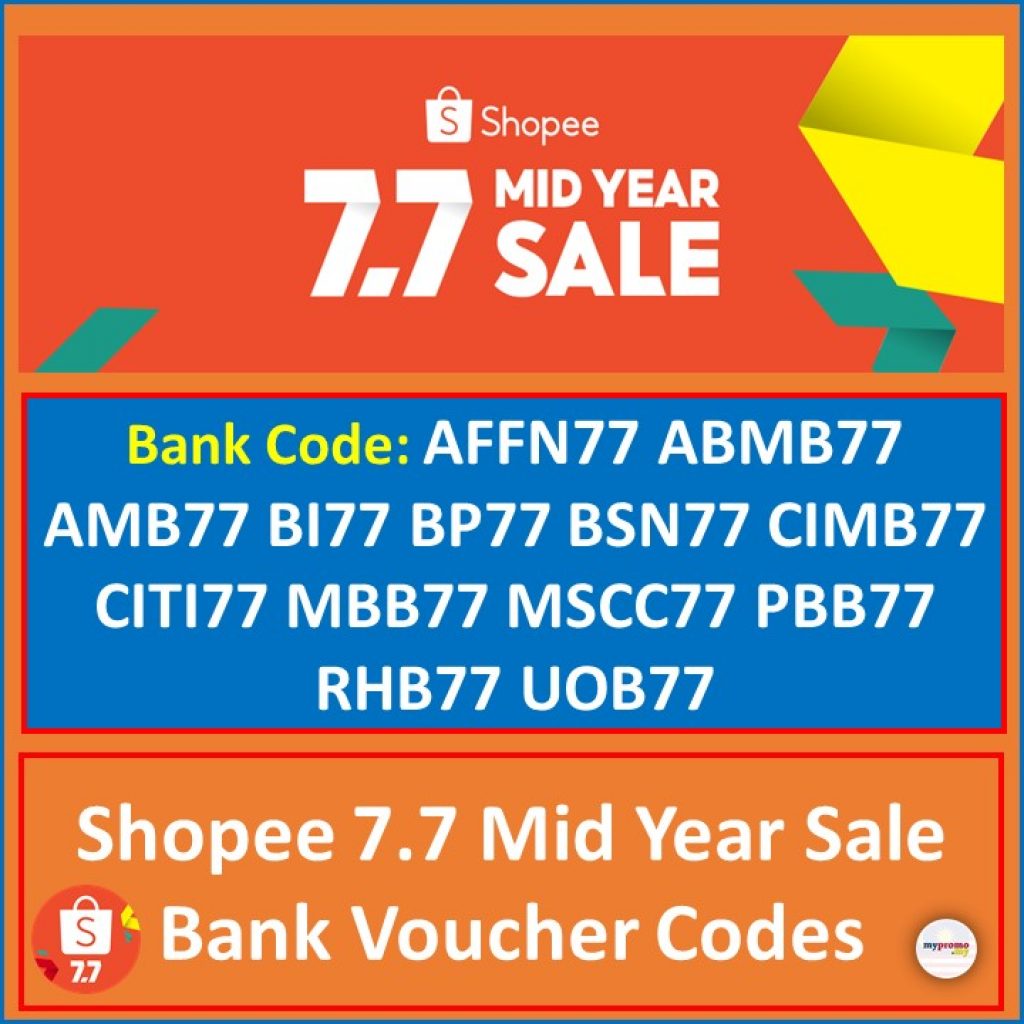 Limited Stocks, so better be fast and start collecting ALL NOW!
How to Collect: Input Voucher Code> Save
Go to Shopee Voucher Page:
https://shp.ee/h95mtzm
Copy Code:
Bank Code: AFFN77 ABMB77 AMB77 BI77 BP77 BSN77 CIMB77 CITI77 MBB77 MSCC77 PBB77 RHB77 UOB77
Valid: 7.7.2021
PayDay Special Bank Voucher Valid on 25 June
Copy Code:
Bank Code: AFFNPD7 ABMBPD7 AMBPD7 BIPD7 RHBPD7 BPPD7 BSNPD7 CIMBPD7 MBBPD7 MSCCPD7 PBBPD7
Save the code at: https://shp.ee/h95mtzm
1. Go > http://bit.ly/TNGoPlus
2. Tap on tkt554 to go the next page
3. Tap on Upgrage Now
4. Cash in minimum amount of RM10 via FPX or eWallet
5. Wait for interest to go into your account everyday!
More Promotions, Offers and Vouchers from Shopee and Lazada
Also: Lazada 7.7 Bank Vouchers: HERE
Lazada 7.7 Partners Vouchers
Collect from 5 - 7
Reward: RM12 off Min. Spend RM120
Valid Time: 07.07.2020 00:00 – 07.07.2020 23:59
Save the code at: https://shp.ee/h95mtzm
CIMB77
CITI77
PBB77
RHB77
HLB77
BSN77
AMB77
AEON77
UOB77
OCBC77
HSBC77
MBO77
BI77
More Vouchers For You:

Bank