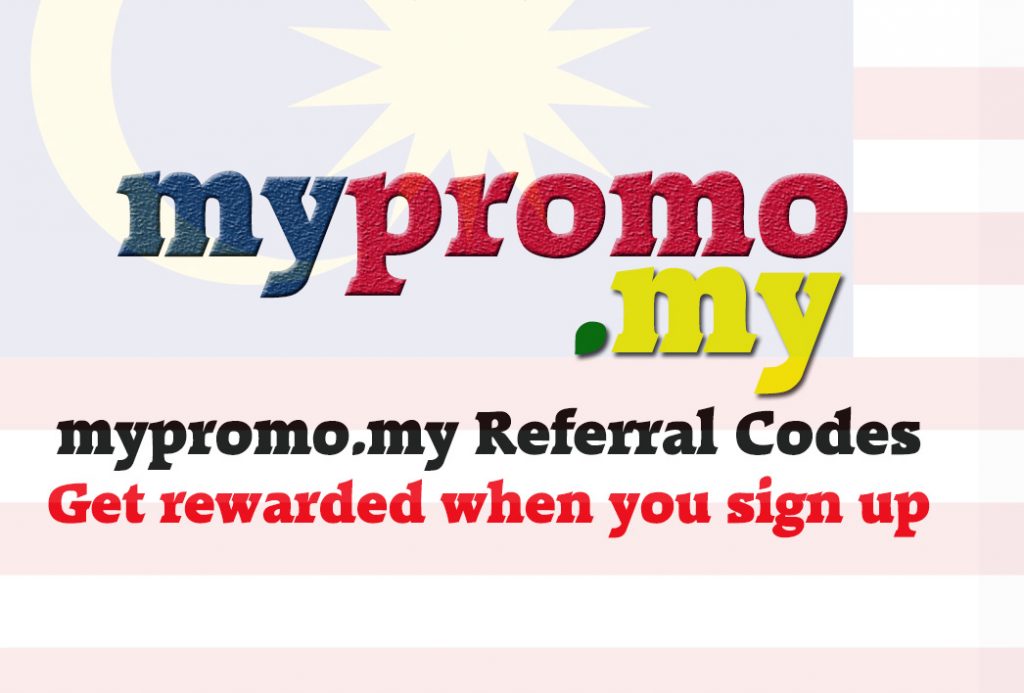 Need to sign up for a new account and need referral? mypromo.my is here to help you sign up and get rewarded at the same time.
Look for the account that you want to sign up. Copy the referral code (if applicable) and Click on Sign Up to proceed.
Fill up all your particulars and please make sure you use the referral code and the link provided to get your rewards.
If you need help, WhatsApp us here: http://chatwasap.com/5145d3
My7E 7Eleven
Sign up for the new and improved My7E and enjoy even more rewards! From freebies to member exclusive deals, My7E is Always Awesome, Always More.
Details Here: https://mypromo.my/my7e-7-eleven-app-sign-up/
EnrichMoney
EnrichMoney VISA Prepaid Card is an electronic money (e-money) payment instrument with multi-currency wallet powered by Merchantrade Asia Sdn Bhd that contains monetary value that is paid in advance by the Cardholder to enable payments for purchases, which carries the VISA payment features.
Details Here: https://mypromo.my/how-to-register-enrichmoney-and-get-rm10-reward/
Boost
Boost – Pay your bills conveniently with our digital wallet, without the hassle of using physical cash. Perform prepaid top-ups on the go and enjoy cashback after every top-up. You can reload mobile credit for others as well!
Details Here: https://mypromo.my/register-boost-get-rm90-rewards/
BigPay
BigPay is a mobile app with a card providing a simple interface for you to spend, send, receive and track money – anywhere in the world.
Details Here: https://mypromo.my/signupbigpay
Versa
Versa is a new way of managing your money that is licensed by the Securities Commission Malaysia. Sign up today with our referral code and RM10.00 worth of Units!
Details Here: https://mypromo.my/sign-up-versa/
Setel
Setel is Malaysia's first app that integrates payment and loyalty benefits that allows users to pay for fuel at the pump using their mobile phones. Setel aims to provide a seamless and frictionless fuelling experience to all.
Details Here: https://mypromo.my/signupsetel
Raiz Invest
Sign up Raiz Invest today using our link or PUYCHH as your referral and earn RM20 when you complete your sign up with our referral code or link.
Use this link and referral/promo code will automatically filled for you: https://mypromo.my/signup/raiz
Detail Steps: https://mypromo.my/sign-up-raiz/
ShopBack
We all love Shopback, the cashback platform. ShopBack is a cashback reward program available across Asia-Pacific with over 5 million members on its platform.
Details Here: https://mypromo.my/signupshopback/
MilkADeal
Get MilkADeal:Cashback for All Your Online Purchases
Get cashback when you shop from Lazada, Shopee, Klook, Agoda, fave, air tickets and a lot more online stores.
Details Here : http://bit.ly/MilkADealMY
ZCITY
Sign Up HappyFresh: Discover the smarter way to spend with ZCITY to enjoy great deals! ZCITY brings you more earning and rewards when you pay with ZCITY
Details Here: https://mypromo.my/sign-up-zcity/
Wahed Invest
Wahed Invest: an online Halal investment platform.
Get RM20 for free if you sign up today with our referral code: chegin1
Steps by Steps:
Eng: https://mypromo.my/wahed-invest
BM: https://mypromo.my/wahedinvest
JAG App
JAG App: Sign Up and Earn Cash Reward
Complete Tasks, Collect Point and redeem Cash.
Sign Up Here: http://bit.ly/SignUpJAG
Make Money Online
Shopee Affiliate
Earn commission by becoming Shopee Affiliate today! Promote Shopee's products and brands among your audience on Facebook, Twitter, Instagram, website or Telegram and get paid what you deserve. Share your favorite brands or products and watch it turn into your side income.
Details Here: https://mypromo.my/register-as-shopee-affiliate/
InvolveAsia
Sky is the limit. The more you share your link the more you will earn. 5 digits income is not a problem. Just look at photo below. But, you have to start somewhere to get there. So, start now by sign up today!
Details Here: https://mypromo.my/make-money-with-involveasia-register-now
Accesstrade
Low-level affiliates, who earn up to $300/day; Intermediate affiliates, who earn from $300/day up to $3,000/day; High-level affiliates, who earn above $3,000/day; Super affiliates or, as you can often find them being called, "gurus of affiliate marketing," who make more than $10,000/day.
Details Here: https://mypromo.my/make-money-with-accesstrade-affiliate-marketing-program
---
Credit Card Online Application Through RinggitPlus.com
You can apply for Credit cards online at RinggitPlus and Get Free Gift upon Approval.