Get all the best deals via our Social Media! Follow Us!
**Get the Latest Promo/Voucher Codes for August: https://mypromo.my/foodpanda-august
---
Great news to all foodpanda customers, foodpanda has prepared a list of voucher codes for us all for month of July 2020.
CIMB Pay Day Deals: Foodpanda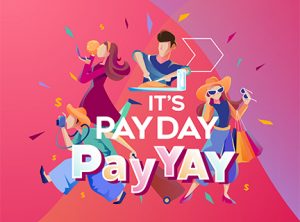 Valid from 25 July until 29 July 2020 only!
Sit back, relax and enjoy up to RM10 OFF food delivery on foodpanda
---
New foodpanda User: RM10 OFF with minimum spend of RM24, for all CIMB cards
Promo Code: PAYDAYDEALN
---
Existing foodpanda User:
RM8 OFF with min spend RM16, for CIMB e Credit Card only
Promo Code: PAYDAYDEALEC
---
RM8 OFF with minimum spend RM24, for all CIMB debit/credit/prepaid cards
Promo Code: PAYDAYDEAL
---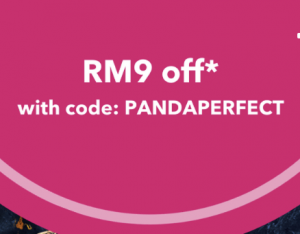 Voucher Code: PANDAPERFECT
Value: RM5 OFF
Valid time: Whole day
Minimum Order: RM10.00
Maximum Discount: RM5.00
Source: https://mypromo.my/foodpanda-pandaperfect
For foodpanda New Account: https://mypromo.my/foodpanda-newpanda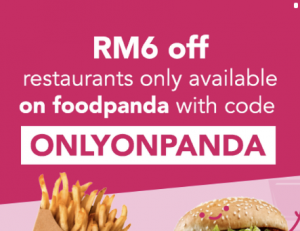 Voucher Code: ONLYONPANDA
Value: RM5 OFF
Valid time: Whole day
Minimum Order: RM10.00
Maximum Discount: RM5.00
Source: https://mypromo.my/foodpanda-onlyonpanda

Voucher Code: TRIPLEJOY
Value: RM5 OFF
Valid time: Whole day
Minimum Order: RM10.00
Maximum Discount: RM5.00
Details: https://mypromo.my/foodpanda-promo-code-rm5-off-min-order-rm10-only
Jump into July with up to 50% off* selected restaurants: https://mypromo.my/foodpanda-pandaperfect

foodpanda
Enjoy RM5 off* with code *Offer valid on orders of RM10
More Promotions, Offers and Vouchers food delivery service